June's Windows numbers: Microsoft Windows 7 maintains grip
Falls behind Windows XP's pokey tempo of decline -- and everyone knows how that turned out.
Net Applications and StatCounter estimate share by sniffing the browser agent strings of those who visit its clients' websites, then tallying the various operating systems listed in those strings.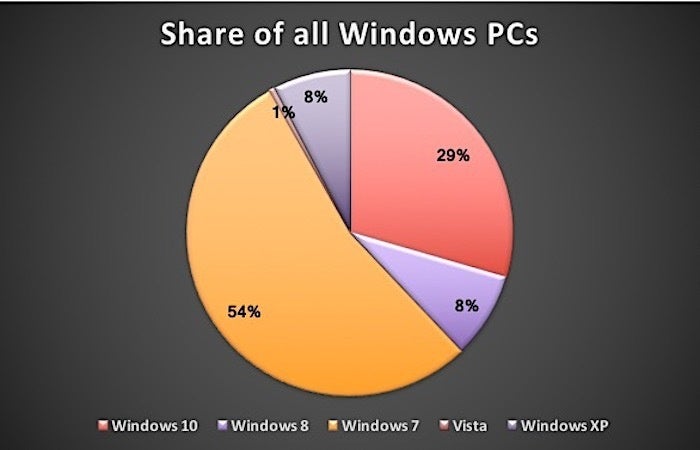 With 30 months left before Microsoft retires Windows 7, the stalwart OS stayed in command of the personal computer world.