iPad Pro or MacBook? The best Apple gear for college
Heading back to school? Take the right tech. We'll tell you what Macs and iPads to buy today—and what to pass on until it's updated.
Grab a gamepad if you plan to do much gaming—these are our favorites—and consider the $199 64GB model of Apple TV. But if all you want to do is binge-watch your latest Netflix obsessions (hey, there are different kinds of all-nighters), the 32GB model is plenty. Either one will be able to AirPlay content from your other Apple gear, which can come in handy when you're having a group study session and want to mirror your MacBook or iPad's screen on your TV.
What to wait for
We're stuck in a little bit of a holding pattern waiting for some Apple products that should be coming soon. These probably shouldn't find their way into your shopping cart today, but they'll all be solid buys for students when Apple does refresh them.
Apple Watch
The rumors about an Apple Watch 2 say it could be announced in September, alongside the next iPhone. So it might not be the best time to pick up the first model, although it's never been cheaper, starting at $299 for the 38mm Apple Watch Sport. After a year, I still love mine the most for its fitness features, and students should find the glanceable info it provides invaluable. It'll let you keep track of your calendar, see when the next bus is coming, order an Uber, answer a phone call, set alarms, make Apple Pay transactions, and never miss a text from your bestie.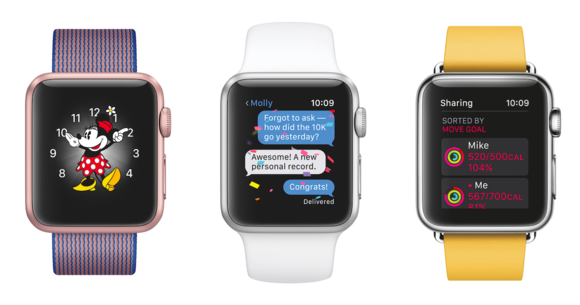 The Apple Watch keeps you on schedule and in touch with your loved ones—which makes it pretty perfect for students.
MacBook Air
I love the MacBook Air—even without a Retina display, it's got the right mix of size, weight, performance, and ports that I need day in and day out. The 13-inch MacBook Air starts at $999, and the 11-inch at $899, and that starter model is no slouch. The 13-incher, for example, comes with a 1.6GHz Intel Core i5, 256GB of flash storage, and 8GB of RAM, which Apple just made standard in April. If the company can keep those prices the same while upgrading the line to newer processors, this could be a more convenient option for students than the single-port MacBook.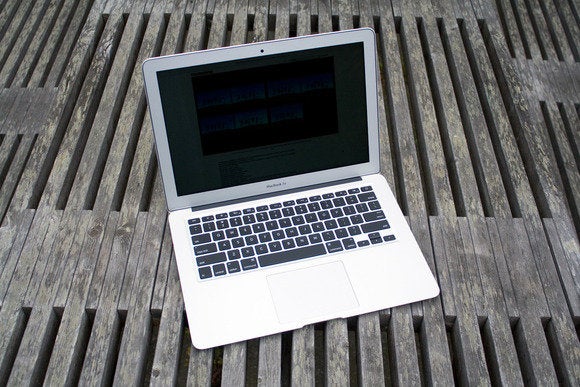 We'd recommend waiting on a new MacBook Air.
MacBook Pro
If you're smart enough to get into college, you're hopefully wise enough to wait for the heavily rumored MacBook Pro refresh we've been hearing about. Apple reportedly plans to slim down the MacBook Pro, and add Touch ID as well as a pressure sensitive trackpad. The row of function keys along the top will be replaced by a strip of touch-sensitive OLED keys that can change depending on what app you're using. Current MacBook Pros start at $1299 for the 13-inch and $1999 for the 15-inch, but it could conceivably last you all four years.
Previous Page 1 2 3 4 Next Page