iPad Pro or MacBook? The best Apple gear for college
Heading back to school? Take the right tech. We'll tell you what Macs and iPads to buy today—and what to pass on until it's updated.
9.7-inch iPad Pro
The iPad Pro isn't a real laptop replacement, but if it can handle most of the tasks you would need a laptop for, who cares? With a Smart Keyboard, you've got everything you need to type notes during class. Or grab an Apple Pencil and use a clever app like GoodNotes 4 to scratch notes on an infinitely scrolling notepad—they'll sync to your Dropbox and thanks to OCR you can search them later.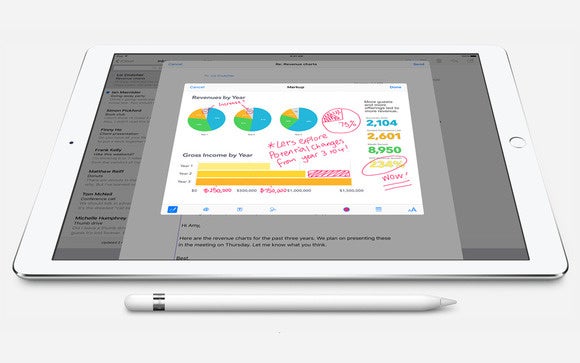 The Apple Pencil is great for note-taking, if you're more of a handwriting person than a typing person.
The iPad Pro has some more advantages for students too. With a Wi-Fi plus cellular model, you'll always be online, on campus or off. The multitasking features in iOS 9 let you research in Safari while writing a paper in Byword or Scrivener—or just watch movies in the Picture in Picture window while you're catching up on your reading. In fact, I'd rather read ebooks on an iPad than any other device, and the iPad Pro has Night Shift and True Tone to keep those late-night study sessions easy on the eyes.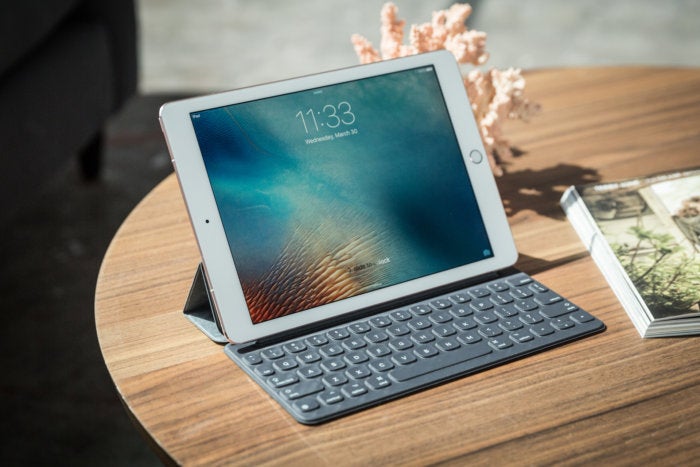 The Smart Keyboard never needs charging or pairing.
Of course, college isn't all work and no play, and an iPad has tons of entertainment options too, from streaming video services to games. With a $49 Lightning Digital AV Adapter, you can hook it up to your TV without needing a set-top box—but you could beam content over wirelessly with a $35 Chromecast or a $149 Apple TV.
Oh, and if you ever find yourself with free time to learn things on your own, outside of class (yeah, right), the iPad Pro is the perfect device for diving into Apple's brilliant Swift Playgrounds app, in preview now and shipping this fall alongside iOS 10. This teaches you Apple's Swift programming language step-by-step, no coding experience required, but it's as fun as any cerebral puzzle game.
Apple TV
You don't need an Apple TV to succeed in school. But you don't need a cable bill at college, either. For $149, the Apple TV can turn the cheapest 1080p TV you can find into a connected cornucopia of content, from Netflix and Hulu to Apple Music to the cable-like packages of Sling. You'll have fun watching Game of Thrones with your dormmates, or blowing off steam after a test with a few rounds of NBA 2K16.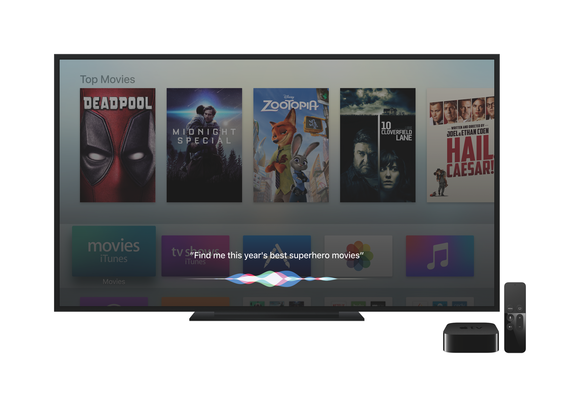 When you're too tired to do anything but veg out, the Apple TV lets you find stuff to watch with your voice.
Previous Page 1 2 3 4 Next Page