iPad Pro or MacBook? The best Apple gear for college
Heading back to school? Take the right tech. We'll tell you what Macs and iPads to buy today—and what to pass on until it's updated.
You worked incredibly hard to get yourself (or your child) into college. Now when it's time to pack up your bags and head off to campus, you'll want to bring along all the right technology to help you do your best.
Most of Apple's Mac lineup is overdue for a refresh, but if you're shopping for college, you might consider a MacBook or iPad Pro. Both have key features that make them especially handy for college students. And both are eligible for Apple's back-to-school promotion.
If you buy an eligible Mac (any model but the Mac mini), you can get a free pair of Beats Solo2 Wireless Heaphones, via a $299.95 instant credit. Buy an eligible iPhone (6, 6 Plus, 6s, or 6s Plus) or an iPad Pro, and you'll get a $199.95 credit for a pair of Powerbeats2 Wireless Heaphones—and you can pay $100 more to get the Beats Solo2 instead. This promotion expires September 5, and conditions apply, so be sure to read all the fine print.
These are our picks for the best Apple gear for students—what to buy now, and what to wait for, as several major Apple product lines should see refreshes by the end of 2016.
12-inch MacBook
Look, I'll just level with you: This isn't the greatest time in history to be in the market for a cutting-edge Mac laptop. As of this writing, the MacBook Air lineup has not been refreshed in 525 days, since March of 2015, and the Retina MacBook Pro lineup has languished 454 days, since May 2015. Rumor has it, Apple is poised to introduce totally redesigned MacBook Pros this fall, but perhaps not until October.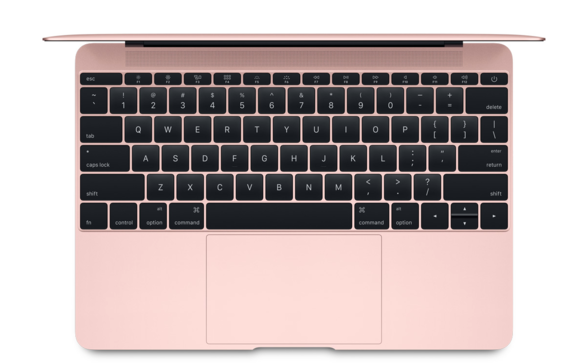 The MacBook is Apple's lightest (and pinkest) laptop.
So if you need something today, the 12-inch MacBook (starting at $1299 in the Apple Store) is the most recently upgraded Mac laptop, having gotten a proper refresh this April. It's got a lovely Retina screen, and at just a hair over 2 pounds, it's the lightest Mac you can buy, which makes it perfect for students whose laptops spend a lot of time in backpacks getting lugged from the dorms to class to the library and back.

Keep OWC's USB-C Dock on your desk, and you'll be able to connect just about anything to your single-port MacBook.
The MacBook only has a single USB-C port, along with a standard headphone jack. This shouldn't slow you down when taking notes in class or studying in the library—it gets 10 hours of battery life, after all. And you can always pick up a dock for the desk in your dorm room. A USB-C dock would let you keep peripherals hooked up, like a hard drive for backups, an external display, or just a couple spare USB ports to charge your iPhone and iPad. We like the $45 Satechi Type-C Pass Through USB Hub with USB-C Charging Port if you don't plan to hook up an external display, or the $150 OWC USB-C Dock if you do.