FAQ: Microsoft mandates new Windows support rules
New PCs must run -- with some exemptions -- Windows 10, company insists.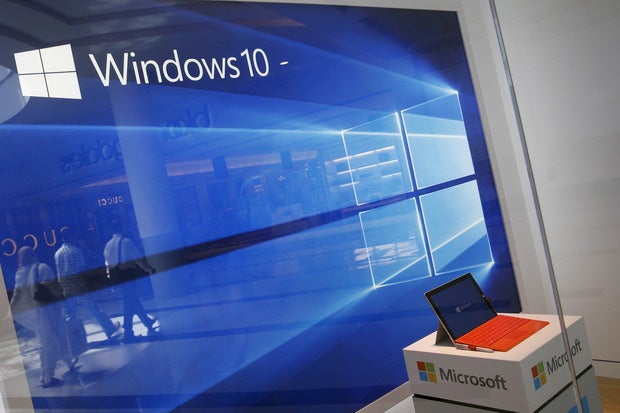 Credit: REUTERS/Shannon Stapleton
Microsoft last week issued what it called a "clarification" of its support policy that was less an explanation of something existing and more a set of new rules that customers must follow.
"We want to communicate transparently with our customers on what they can expect from their experience on Windows, with a focus on Windows and silicon," Terry Myerson, the Microsoft executive who runs the Windows and devices teams, said in a Jan. 15 post to a company blog. "Today we are clarifying our Windows support policy."
To wit, Myerson -- after spending much of the blog post trumpeting Windows 10's success and how Microsoft's OEM (original equipment manufacturers) partners have been busy designing and building new devices for the new OS -- got down to brass tacks near its end.
"Windows 7 was designed nearly 10 years ago.... For Windows 7 to run on any modern silicon, device drivers and firmware need to emulate Windows 7's expectations for interrupt processing, bus support, and power states -- which is challenging for Wi-Fi, graphics, security, and more," Myerson said. "As partners make customizations to legacy device drivers, services, and firmware settings, customers are likely to see regressions with Windows 7 ongoing servicing."
Regressions. That's a polite way of saying backsliding, or in the case of computer-ese, major screw-ups, crashes and crippled systems.
Myerson then revealed the solution: A shortening of support for Windows 7 and Windows 8.1 on the newest PCs -- those equipped with Intel's Skylake processors -- by 30 months, and a new decree that, going forward, next-generation processors will require the "latest Windows platform at that time for support."
That means you, Windows 10.
Myerson's announcement, while not unprecedented for Microsoft, was the first of such magnitude in restricting what edition of Windows customers could run on which systems.
Unpacking the move demands a FAQ. So here we go.
What happens to Windows 7 support? Is Microsoft calling it quits on that OS early? It depends.
If you stick with older hardware -- for most customers, that means PCs no newer than those equipped with Intel's "Haswell" architecture, its fifth-generation processor family -- there's no change. Those devices will continue to receive all security updates until Jan. 14, 2020.
Windows 8.1 PCs will continue to get all security updates through Jan. 10, 2023 on older hardware.
But what happens if I buy a new PC? Support changes for you.
If you purchase a new PC powered by Intel's sixth-generation processors, dubbed "Skylake," and it's on Microsoft's exempt list, you will receive all security updates (Windows 7) or security updates plus other fixes (Windows 8.1) through July 17, 2017, or about 18 months from now.