EFF condemns Windows 10 data collection
Advocacy group tells Microsoft to 'come clean' over telemetry, and offer 'meaningful opt-outs'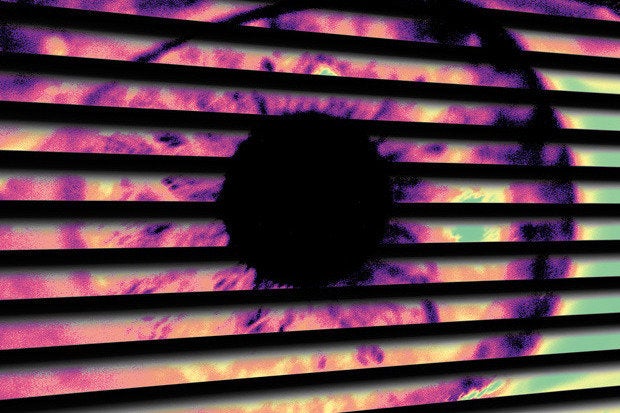 The Electronic Frontier Foundation (EFF) is lambasting Microsoft over Windows 10's telemetry technology, urging it to "come clean" with customers.
In a piece posted last week to the EFF's blog, Amul Kalia, the San Francisco-based advocacy organization's intake coordinator, criticized Microsoft's practice of collecting large amounts of data from Windows 10 users.
"Windows 10 sends an unprecedented amount of usage data back to Microsoft, particularly if users opt in to 'personalize' the software using the OS assistant called Cortana," wrote Kalia, referring to the voice-controlled digital aide. "Microsoft should come clean with its user community. The company needs to acknowledge its missteps and offer real, meaningful opt-outs to the users who want them, preferably in a single unified screen."
Kalia added the weight of the EFF to a long line of opponents of Windows 10's telemetry program, dubbed "Feedback & diagnosis." The technology harvests an extensive list of information from Windows 10 devices, ranging from the programs run on the system to details on app or OS crashes.
Critics began knocking Microsoft over Windows 10 telemetry within days of the operating system's July 2015 launch, blasting the company over the amount and kind of data digested and transmitted, and because users could not completely disable the technology. Microsoft has vigorously defended the program, with one executive saying last year that the practice was "not an issue of personal privacy."
Kalia took Microsoft to task primarily for the forced data collection: Windows 10 Home and Windows 10 Pro have the most expansive telemetry option enabled by default, and users cannot turn off all harvesting. (Only Windows 10 Enterprise, an edition available to businesses, can be set at the lowest level, ironically labeled "Security.") The requirement that Windows 10 must conduct some diagnostic information, and transmit it to Microsoft, was a departure for the OS: Previously, the practice, while widespread, was opt-in and could be stopped by users.
"The fact remains that many users would much prefer not to use these features in exchange for maintaining their privacy," said Kalia of the trade-offs between convenience -- primarily Cortana -- and privacy.
The EFF had other problems with Windows 10's telemetry, as in, well, the telemetry.
"A significant issue is the telemetry data the company receives. While Microsoft insists that it aggregates and anonymizes this data, it hasn't explained just how it does so," Kalia wrote. "Microsoft also won't say how long this data is retained, instead providing only general timeframes. Worse yet, unless you're an enterprise user, no matter what, you have to share at least some of this telemetry data with Microsoft and there's no way to opt-out."