Asus Chromebook C202S review: You won't find a better-built bargain
Drop it, knock it around, spill on it. The C202S can take it without taking too much from your wallet.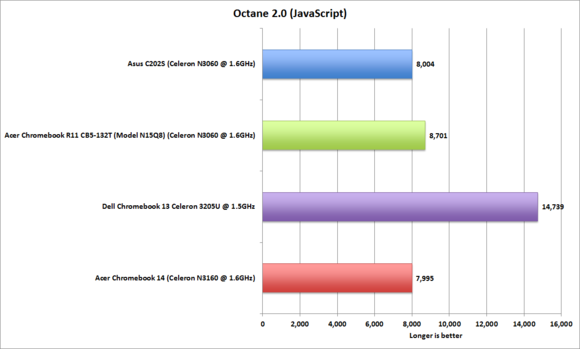 Google's Octane 2.0 JavaScript benchmark simulates advanced browser-based activities, including productivity applications, games, and interactive content. The C202S (blue bar in the chart above) kept up with its cohort, eating the Dell's dust.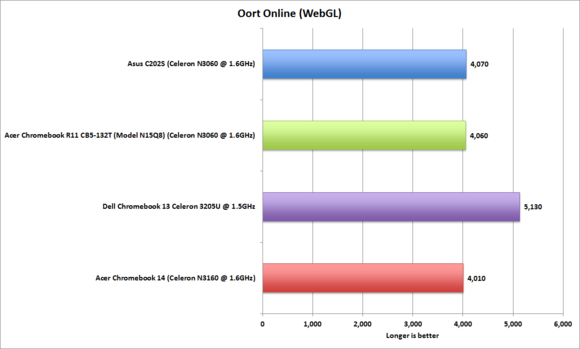 OortOnline is a pretty tough WebGL test that focuses on graphics-intensive applications and games. The Asus C202S stays in line with its similar competitors, and the margin closes noticeably between them and the Dell Chromebook 13.
The C202S also has great battery life. Asus says the 38Whr battery will last up to 10 hours, which is already very good. We use the Cr-XPRT-2015 test, which projects the total battery life based on running a simulated usage pattern. The C202S posted 11.53 hours of projected life in that test.
A bargain that's built to last
When you buy an inexpensive Chromebook, you shouldn't expect superfast performance or amazing components. What sets the Asus C202S apart from other like-priced models is that Asus invested in a better build and even a better keyboard, all of which improve the user experience. As a result, this is one of the very few low-cost Chromebooks I'm willing to recommend.
Previous Page 1 2 3