10 frustrating Google Chrome irritations and how to fix them
Stop accidental tab closures, update extensions, enable guest browsing, and more.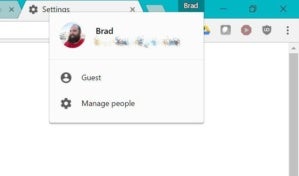 IDG
See the guest profile option?
Open up the Settings once more, and in the People section, check the Enable guest browsing box. Once that's active, simply click your user profile name in the upper-right corner of the browser and select Guest from the drop-down list. Boom! A new window opens signed into a guest mode that isn't tied to your main account. It behaves differently from logged-in Chrome, though:
Pages you view in this window won't appear in the browser history and they won't leave other traces, like cookies, on the computer after you close all open Guest windows. Any files you download will be preserved, however.
Note that users can still open Chrome in the normal way or simply switch profiles to gain access to your logged-in, standard version of the browser. If someone who you don't trust is using your PC make sure to log out of Chrome (Settings > Disconnect your Google account) before handing over Chrome even in guest mode.
Kill the tabs that kill your PC
Every now and again a website goes haywire and slows your PC to a crawl, even if you're using a powerful PC. The way Chrome's designed, you can kill that particular tab without nuking the entire browser.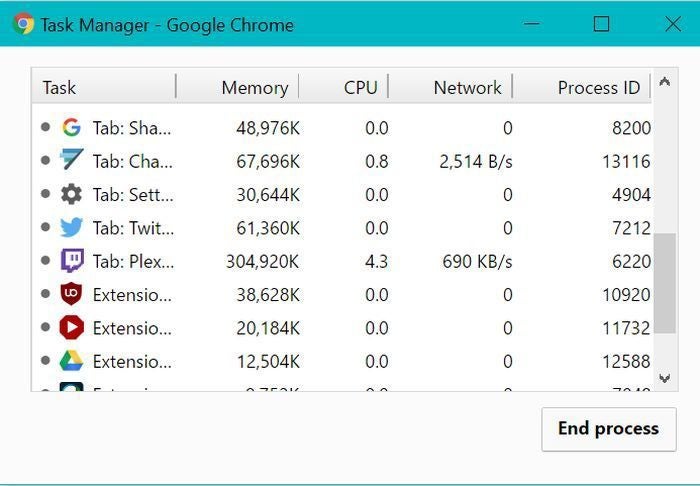 IDG
Chrome's native task manager.
If Chrome's still at all responsive, the best way to do so is inside its dedicated task manager. Click the three vertical dots in the upper-right corner to open Chrome's options, then hover over the More Tools option and click Task Manager. Chrome's task manager will pop up and show you how many resources every aspect of your browser is using, right down to the individual websites; the one murdering your PC should jump out at you, likely due to high CPU or memory use. Select it and click the End Process button to bring its reign of terror to a sudden end.
Sometimes a misbehaving site will lock up Chrome completely, though. When that happens, press Crtl + Shift + Esc on your keyboard to bring up the general Windows task manager. It also lists separate processes for every Chrome tab, though all are shown as a generic "Chrome.exe." Again, the misbehaving one should stand out. Select it and click End task to reclaim your browser.
Clean up your mess
It doesn't happen often, but if you tinker deeply with Chrome, sometimes it'll just start to slow down or bug out no matter how much troubleshooting you attempt. (I told you not to mess with those experimental features!) The good news: There are tools to help fix that.
Previous Page 1 2 3 4 5 Next Page