Verizon, AT&T find new markets as traditional revenues flatten
Digital ads are growing for both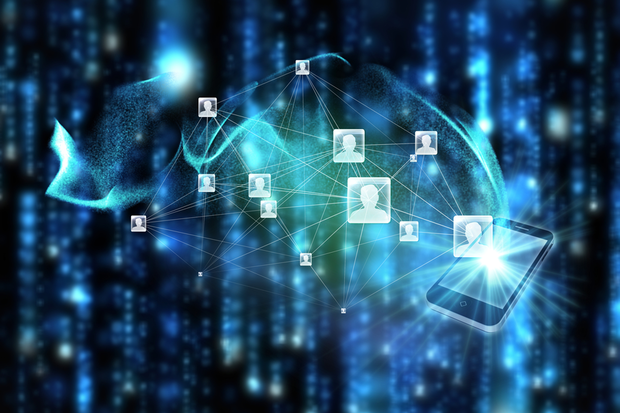 With their purchases of DirecTV, AOL and Yahoo, the nation's two biggest wireless carriers -- AT&T and Verizon -- have pivoted beyond their traditional business in the search for alternative revenues.
Those purchases -- the latest being Verizon's announcement Monday to snap up Yahoo for $4.8 billion -- came about because the carriers realized more than two years ago that traditional wireless services are becoming saturated in the U.S. As a result, wireless services revenues have shrunk or remained flat in recent quarters.
The latest second quarter 2016 financial results show that AT&T Mobility -- the division that oversees wireless service revenues -- saw a 2.1% decline to $17.9 billion from the same quarter in 2015.
AT&T's total revenues were up 22.7%, reaching $40.5 billion, primarily because of increased revenues from DirecTV, which it purchased in 2014.
For Verizon, comparable wireless services revenue declined by 4% to $21.7 billion in the second quarter. Verizon's total revenues were down 5.3% to $30.5 billion.
There was no indication in the report of a positive impact from Verizon's AOL purchase in 2015, although Verizon CEO Lowell McAdam talked about the "complementary" value that will come from integrating Yahoo with AOL.
In addition to buying other companies, both carriers are pursuing revenue from Internet of Things technology. Verizon said it got $205 million in that segment, a jump of 25%. AT&T didn't report the segment separately in the latest report.
The focus on new forms of revenue comes because both companies saw a ceiling on wireless services.
Market saturation
"AT&T and Verizon both figured out a while ago that when you each have 30% or more of the market in a very competitive wireless services market, that there's not that much room for growth," Roger Entner, an analyst at Recon Analytics, said in an interview. "Rather than doubling down on the same strategy, you have to come up with something better."
Buying both Yahoo and AOL in 2015 helps make Verizon into a full-service wireless internet provider, while AT&T's purchase of DirecTV in 2014 helps the company "become your connected service provider for every screen," as Entner described it.
One consequence of these market shifts? T-Mobile "is now the most traditional wireless carrier in the market," Entner added. Joking about T-Mobile's healthy strides with its UnCarrier price-cutting and other moves, he added: "The UnCarrier is the most carrier of them all."
Chris Antlitz, an analyst at Technology Business Research, offered a different take on the newfound revenue strategies.
"Both companies generate the highest margins of profit on their wireless business and both want to stay positioned as the premium providers," Anglitz said. "They are making sure they hold onto the best customers with the highest credit scores. They are taking the cash flow from the traditional wireless business and redeploying it into growth areas -- mainly digital ads and Internet of things."