Linksys aims to take the hassle out of home networking with new flagship router, other gear
Also, there's finally support for DD-WRT firmware on Linksys' WRT1900AC, WRT1200AC, and WRT1900ACS routers.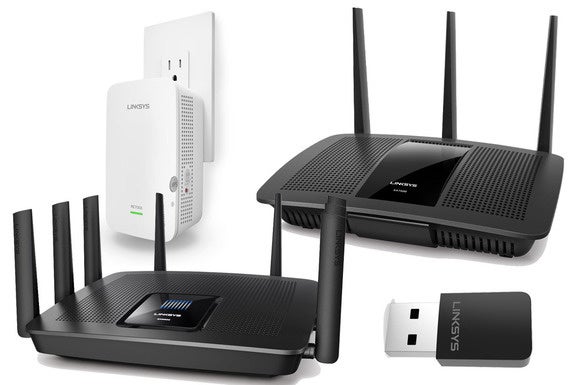 Credit: Linksys
As you and your family find yourselves increasingly using mobile devices—laptops, tablets, and smartphones—at home, you might discover that your Wi-Fi network isn't the blanket of connectivity you once thought it was. As you move from one room to the other, you begin to encounter dead spots where you can't reliably stream music or video.
So you install a range extender to solve the problem, only to discover that your smart device isn't always so smart when it comes to automatically switching to whichever wireless access point is generating the strongest signal. Linksys aims to solve that problem with its new MU-MIMO range extender (Linksys model RE7000), which promises to deliver a feature the company calls "seamless roaming."
Similar technology is already widely used in enterprise hardware, and a Linksys spokesperson tells me Linksys is using standard protocols to pull this off—there's nothing proprietary here. "The challenge has been getting the protocols implemented in the chipset," he said. "It's just a matter of the standards being defined and then rolled out in consumer products."
What Linksys is promising with this range extender is that you'll be able to assign it the same SSID as your Wi-Fi router, and your devices will automatically switch to the source that's generating the strongest signal in relation to where you're at.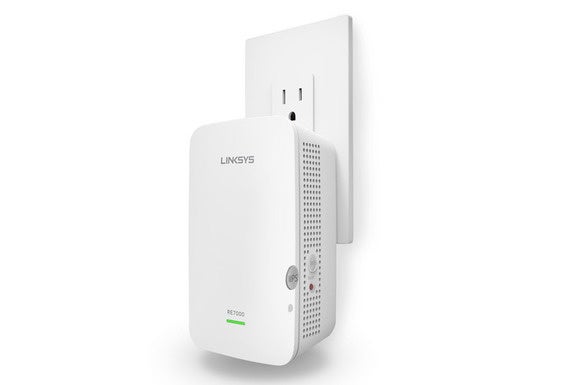 The new Linksys RE7000 range extender supports MU-MIMO and a feature Linksys has dubbed "seamless roaming." Credit: Linksys
The RE7000, which plugs into an AC outlet, promises to deliver throughput of 1733Mbps on the 5GHz frequency band (with 802.11ac clients) and 300Mbps on the 2.4GHz band (operating as an 802.11n device). Using a technology Linksys calls Crossband, the range extender will use one frequency band to connect to the router, and the other to connect to the client. It's also outfitted with a single gigabit ethernet port and can operate as a wireless access point when hardwired to your router.
Unfortunately, we'll have to wait until springtime to see the RE7000 in action. It will retail for $150 when it does become available.
Linksys AC600 USB MU-MIMO adapter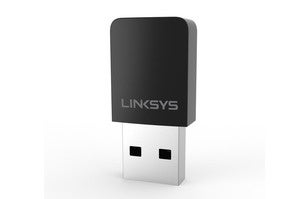 The Linksys WUSB6100M will enable your laptop to take advantage of your router's MU-MIMO. Credit: Linksys
Multi-user MIMO is a terrific concept. As we explained in this earlier story, it enables a router to support multiple clients simultaneously, where older single-user MIMO routers are forced to serve them round-robin style, dedicating a slice of time to each one while ignoring the others. If the time-sharing happens fast enough, you don't notice it. But when you're streaming music and video to multiple devices at the same time, the trick can break down.