IoT groups are like an orchestra tuning up: The music starts in 2016
Multiple industry groups formed in 2014, and there will probably be just as many a year from now.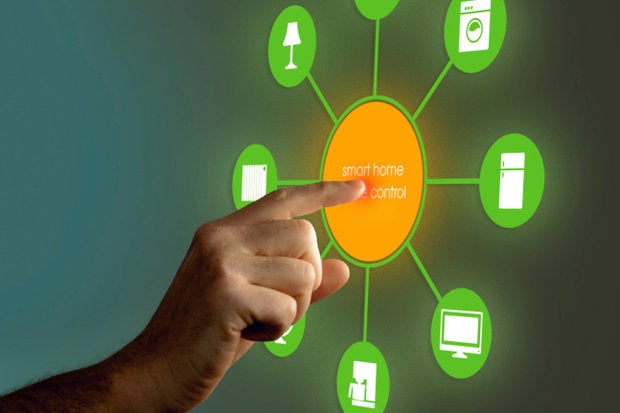 If the Internet of Things didn't quite proliferate in 2014, at least IoT industry groups and standards bodies did.
At least five efforts at bringing order to IoT began in 2014, and another that launched in late 2013 found its legs this year. That caused some confusion in an industry that was vast and multifaceted already. Unfortunately, all those groups will probably be here a year from now, too -- maybe even more of them.
IoT involves linking devices that in many cases have never been connected before, or at least not on anything but a closed, specialized network. It also involves managing those objects and developing applications to make them do things together that they could never do alone. So products from different vendors eventually will have to speak the same language, at some level.
If they can't, then products for connected homes, cities and factories won't ship in the largest possible numbers, which they will need to do if prices are to plummet like they have for PCs, smartphones and other products over the years. That's especially important for consumer IoT, where cost is paramount.
So vendors are eager to build some momentum behind technologies that are already starting to roll out. They don't want to wait for formal standards bodies to build the equivalent of the IEEE 802.11 family of specifications that powers the vast Wi-Fi industry, said analyst Patrick Moorhead of Moor Insights & Strategy. Until formal IoT standards are finished, probably in 2017, companies are banding together to form de facto standards, he said.
Not all the organizations that have formed in the past year are actually writing specifications of their own. Some want to foster harmony among the ones that are already taking shape. But despite pledges all around of working for the good of the industry, there are some groups whose efforts overlap.
Here, in no particular order, are some of the big names at play:
- AllSeen Alliance: This group got a head start on the year, launching in December 2013 with Qualcomm, Cisco Systems, Panasonic and other consumer electronics vendors as charter members. It has since quadrupled to 100 members. The group's open-source software framework, AllJoyn, is based on a technology Qualcomm developed and then contributed to the alliance. AllSeen's aim is to give home and business devices that use different operating systems and network protocols a way to find and coordinate with each other. There are already shipping products that use AllJoyn, and last month Microsoft announced it was building the framework into Windows 10.
- Open Interconnect Consortium: OIC launched in July, backed by vendors including Intel, Samsung Electronics, and Dell, and plans a series of specifications to help devices find each other and work together. The open-source standards will cover device discovery, communication, data exchange and other functions, according to Imad Sousou, an OIC board member and Intel executive. Hewlett-Packard and Lenovo recently joined, and membership is around 50. The group plans to release its first source code to developers by the end of this year. The OIC's first specification should be done in early 2015, with certified products following by the end of that year.