How to choose the best Wi-Fi replacement for your Apple AirPort routers
Amid uncertainty about Apple's plans for its Wi-Fi routers, what other options work best for Mac, iPhone, and iPad owners?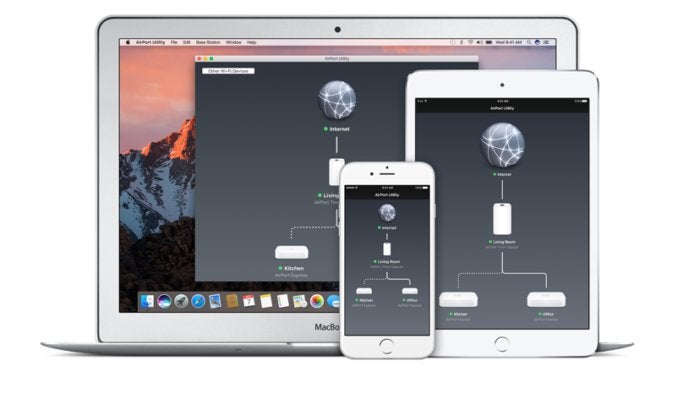 I remember a call from Apple PR in October 2000. They wanted me to test their wireless AirPort equipment, and would loan me a spaceship-shaped base station and the associated plug-in card required for my Mac. I was dubious. I'd tested and been disappointed by previous "wireless" (infrared) technologies, and hadn't heard great things about an earlier, slower version of what was being called Wi-Fi.
Nevertheless, I told Apple I'd take a look. I was blown away by the consistency and performance. And thus began a 16-year-so-far love affair with Wi-Fi and associated technologies, and which led to a blog I wrote for a decade about Wi-Fi.
Now, according to reports that Apple never confirmed, Apple's Wi-Fi road may be at an end. While it will still include the latest and greatest Wi-Fi technology in the radio systems embedded in its computers, mobile devices, and the Apple TV, it will apparently no longer release new versions of its base stations.
This comes as little surprise. As with other peripherals, like monitors, Apple has opted to exit markets that no longer offer enough exclusive advantages to its hardware owners, and in which it can't have the high margins it prefers due to competition and commoditization. Apple last updated the AirPort Extreme and Time Capsule models internals in 2013 for the 802.11ac standard; the compact AirPort Express remains stuck in 2012.
(Apple used to label Wi-Fi "AirPort" in OS X and across all its documentation. A few years ago, it shifted to using Wi-Fi everywhere, except in the names of two base stations, the AirPort Extreme and AirPort Express, and in its administration app, AirPort Utility.)
If you're an all- or mostly Apple household and it's already full of Apple base stations, you may be concerned about pivoting away and losing features you rely on, or creating a mixed network of Apple and non-Apple routers. This article will help provide guidance on what features Apple allocated exclusively to its base stations, and what kind of options you have to supplement or replace an AirPort-centric home network.
Apple's proprietary base station features
From Apple's introduction of the original AirPort until just a few years ago, its base stations were often the best on the market, even if sometimes the most expensive for the set of features. However, for Mac users in particular, the gateways had Apple-specific features you couldn't get elsewhere.
At one point it included:
AirPlay audio passthrough (AirPort Express only)
Easy printer networking
Network-attached storage (NAS) with AFP (Apple Filing Protocol) and SMB support
Base station to base station networking (via Wireless Distribution System or WDS)
Internet access to base station configuration and NAS drives via Back to My Mac
A network punch-through protocol called NAT-PMP for enabling remote access for applications, like games and servers
AirPort Utility's GUI interface
Automated notification of firmware updates
Time Machine support built into Time Capsule