Ethernet consortia trio want to unlock a more time-sensitive network
UNH-IOL sets up three new industry specific Ethernet Time-Sensitive Networking (TSN) consortiums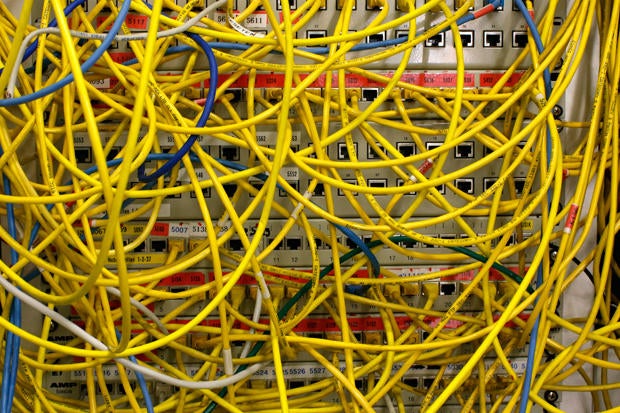 The demand from Internet of Things, automotive networking and video applications are driving changes to Ethernet technology that will make it more time-sensitive.
Key to those changes are a number of developing standards but also a push this week from the University of New Hampshire InterOperability Laboratory to set up three new industry specific Ethernet Time-Sensitive Networking (TSN) consortiums – Automotive Networking, Industrial Networking, and ProAV Networking aimed at developing deterministic performance within standard Ethernet for real-time, mission critical applications.
"Standards-based precise time, guaranteed bandwidth, and guaranteed worst-case latency in a converged Ethernet network is a game-changer to many industries," said Bob Noseworthy, Chief Engineer, UNH-IOL.
That's particularly true in industrial Ethernet environments where many proprietary Ethernet offerings and extensions pretty much still rule the day.
"Where you are in a network that needs guaranteed response times and synchronized, real-time application performance, best-effort Ethernet doesn't really work – you need much more granular, finely-controlled systems that Time-Sensitive Ethernet would bring," said Harry Forbes, research director with the ARC Advisory Group in Dedham, MA. "Development of standardized tools for management and setting levels of service would be handy for end users."
According to UNH-IOL, TSN standards allow deterministic real-time communication over Ethernet, letting offering to be built to provide extremely precise, predictable timing across the network. By adding features to Ethernet such as time synchronization, ingress policing, seamless redundancy, frame preemption, scheduled traffic, and stream reservation, TSN ensures mission-critical, time sensitive data is not held up on the network, promoting an interoperable ecosystem spanning across many industries.
The three industry-specific time sensitive networking consortia formed today include:
Automotive Ethernet: "The future connected, autonomous vehicle requires the time sensitivity and predictability in networking that TSN provides to support Advanced Driver Assistance System (ADAS) requirements, infotainment expectations from consumers, and other elements of vehicle electronics. Supporting automotive original equipment manufacturers (OEMs) and manufacturers supplying OEMs enabled with deterministic Ethernet solutions, the TSN Automotive Networking Consortium provides a setting for collaboration and participation in shaping the emerging standards through neutral, third party conformance and interoperability testing," the UNH-IOL stated.
Industrial networking: "TSN's importance is also emerging in industrial automation due to the rise in interest around the IIoT, specifically the mission-critical, time sensitive data that must be transferred and shared within strict bounds of latency and reliability. TSN enhancements for Industrial Ethernet provide standards-based determinism and reliability needed for these applications. The TSN Industrial Networking Consortium brings together stakeholders to realize the benefits of TSN – bandwidth, security, interoperability, and latency and synchronization for IIoT, robotics, assembly plants, and machines, as well as shape the standards and protocols for TSN in the industrial market," according to the UNH-IOL.