AT&T, others launch OpenDaylight SDN alternative
ON.Lab making its own open source SDN operating system available.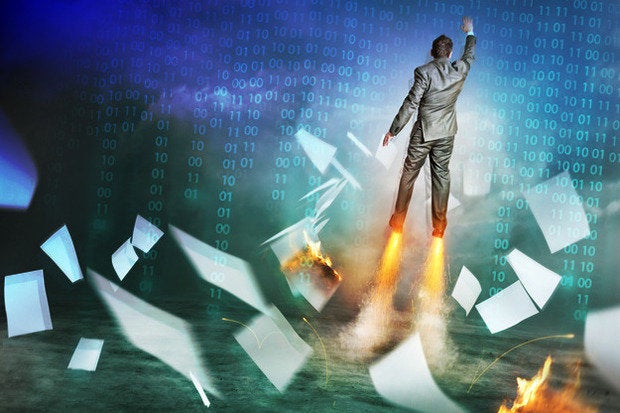 Credit: Shutterstock
Despite the building momentum behind OpenDaylight's open source SDN project, not everyone is behind it.
The Open Networking Lab (ON.Lab), a non-profit organization founded by SDN pioneers from Stanford University and UC Berkeley, this week launched its own open source SDN operating system as an alternative to the work coming from the vendor-driven OpenDaylight. ON.Lab's Open Network Operating System (ONOS) is designed to enable agile service creation and deployment at scale on any hardware, including white boxes.
Vendor-driven efforts like OpenDaylight are intended to preserve the incumbency of brand name hardware, ON.Lab officials say.
"All the noise around SDN is coming from vendors," says Guru Parulkar, ON.Lab executive director, who adds that OpenDaylight is focused on automation of the command line interface used to configure legacy hardware and does not bring "SDN value" to service providers, such as lower operating expenditures, speeding service delivery and revenue, and offering white box hardware alternatives.
"Many carriers are amenable to something like ONOS because it gives them agility and flexibility and potentially freedom from hardware-based vendor lock-in," says IDC analyst Brad Casemore. "They want to learn from how the major hyperscale players design and operate their infrastructure, but they also tend to require more help than the big hyperscale players need. ONOS potentially helps them with the move to white box hardware and to more of a DevOps model operationally."
OpenDaylight has seen some recent momentum with two code releases, and heightened support from its own member companies. Brocade will ship this month an OpenDaylight-based SDN controller. And initial skeptics HP and Dell have raised their investmentand participation in the effort.
Like OpenDaylight, ONOS delivers an SDN control plane featuring northbound and southbound APIs, and a range of management, control, and service applications. Initially targeted to service providers, the community's goal is to extend the platform for cloud service providers, enterprises and mainstream deployments.
ONOS will be released and available for download Dec. 5. It was funded and developed by AT&T, NTT Communications, Ciena, Fujitsu, Huawei, Intel and NEC, with contributions from Infoblox, SRI, Internet2, CNIT and Create-Net.
ONOS is also supported by the Open Networking Foundation, a proponent of OpenFlow-based SDNs which has openly questioned the intent of the OpenDaylight project. OpenDaylight was founded by Cisco and IBM and is mostly populated with vendors, while ONF was founded by SDN users Google, Facebook, Yahoo, Verizon and Microsoft, among others.
As such, ONOS appears to be an ONF-endorsed alternative to OpenDaylight's SDN framework.
"Right from the outset, there were tensions between OpenDaylight and ONF," Casemore notes. "At least some major carriers, NTT and AT&T, are more comfortable with ON.Lab's ONOS approach than with the model put forward by OpenDaylight."