Yahoo launches new Messenger app in face of possible big changes
Industry waits to hear if Yahoo board this week will decide on sale, Mayer's future.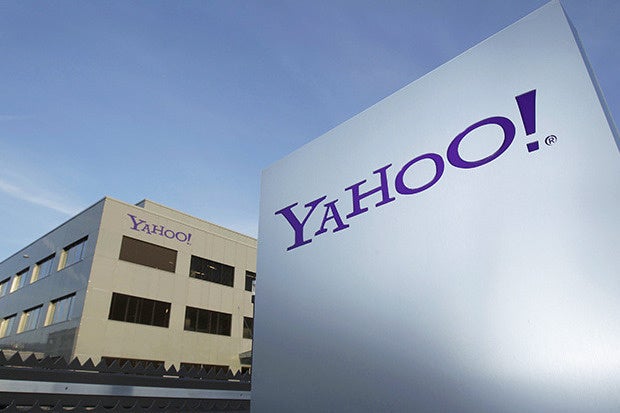 Yahoo's corporate headquarters in Sunnyvale, California. Credit: Denis Balibouse/Reuters
As Yahoo tries to breathe new life into its Messenger service, some industry analysts say it may be too little too late for a company mired in rumors of a possible sale and executive turmoil.
"I always say that companies should be throwing ideas against the wall to see what sticks, and then they should build on that," said Jeff Kagan, an independent industry analyst. "But Yahoo hasn't had an idea stick to the wall in more years than I can remember. I know they're trying everything they can to salvage a future for Yahoo but, at this point, I think the writing is on the wall. It's too late."
The company announced Thursday that it's building on the idea of its popular instant messaging client that's been around for 15 years. Yahoo is pushing out a Messenger for mobile, the Web and Yahoo Mail, and said it will support the old Messenger service for only a few more months.
The new Messenger is designed to make it easier to create groups, enable users to like others' photos or messages and unsend text messages, photos and GIFs.
The news comes as Yahoo's board holds a reported three days of meetings largely focused on whether the company should sell its core Internet business, including Yahoo Mail, its news and sports sites and potentially even its search business.
The board also reportedly is discussing whether Marissa Mayer , the company's CEO for the past three years, should be shown the door after failing to execute a dramatic turnaround at the company, which has slid from being an Internet pioneer to a financially struggling second-tier company.
Reports have been circulating about both a potential sale and about Mayer's future. While the company hasn't commented about any possible moves, analysts point to Yahoo's continued struggles to support the speculation.
Robert Enderle, an analyst with the Enderle Group, said he doubts that Yahoo will make a public announcement about any decisions made until at least the end of this week, if not until the next week.
"Decisions are in flux and leaks would make it far harder for them to successfully conclude this effort," he told Computerworld. "Mayer is fighting for her corporate life. I have my doubts whether she'll survive this, but I also don't think she is the big problem. She is a capable manager and could likely be successful with better support and direction."
Whether Mayer is to blame could be irrelevant if the company is presenting an image of trying to turn things around.