With Yahoo buy, Verizon hopes to stay competitive in digital ad market
But analysts question how easily Yahoo will be integrated into Verizon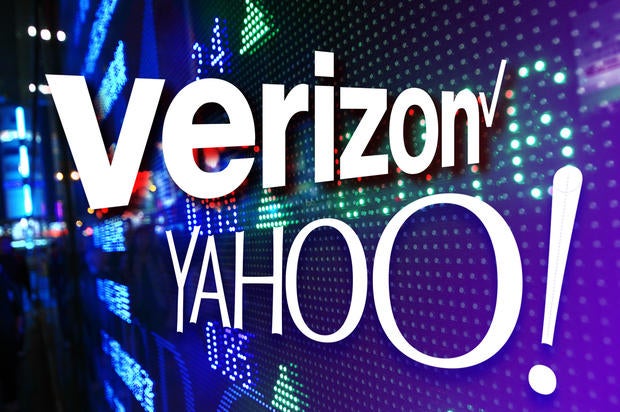 After months of rumors, Verizon announced Monday that it is buying Yahoo's core business for $4.83 billion in a deal designed to make Verizon competitive as a global mobile media and digital advertising company.
Analysts said the move primarily will help Verizon remain competitive against AT&T. Both, however, will trail behind Google and Facebook, which control the bulk of the $185 billion digital ad ecosystem.
Verizon will face major challenges as it integrates Yahoo into its organization. Like other companies, Verizon will also face the dilemma of adjusting to consumer ad blocker technology, which puts the current ad-supported business model into question as never before.
Both Verizon and AT&T need to diversify beyond traditional wireless service revenues, which are in gradual decline because the U.S. wireless subscriber market is essentially saturated.
As part of that diversification effort, AT&T bought DirecTV in 2014, and Verizon bought AOL, a digital content and marketing company, last year.
In announcing the deal on Monday, Yahoo said it had 1 billion monthly active users in January, including 600 million monthly active users who are engaged in search, communications and use of other digital content products. Yahoo also had 225 million month active users of its email service in January, the company said.
"Yahoo has been a mismanaged company for at least a decade, but its massive audience reach is testimony to the resilience of its assets," said Roger Entner, an analyst at Recon Analytics. "Verizon is seeking to get revenue growth through advertising and benefit from the secular shift from becoming a wireless internet company, away from offering regulated wireless services."
Entner said that "with competent management, I view the purchase as pure upside." He said the Yahoo purchase keeps Verizon more internet-focused, while AT&T and DirecTV are concentrating more on video. "It would have been nice for AT&T to have Yahoo, but it's critical for Verizon," Entner added.
Difficulties in integrating Yahoo into Verizon
Questions already are being raised over whether Verizon can successfully integrate Yahoo into its existing operations with AOL.
While Yahoo's assets carry "tremendous value" to Verizon, "the challenge is co-mingling Yahoo's assets with those of AOL and Verizon while keeping consumer privacy top of mind," said Seth Ulinski, an analyst at Technology Business Research. "Verizon now has the content, subscriber base, delivery infrastructure and advertising technology to create a next-generation model. "
Ulinski said Verizon has a history of successful integrations of companies it has acquired. But he warned: "As Verizon takes on more media ownership with Yahoo, the potential for conflict of interest increases. If I am a publisher or advertiser, is Verizon truly focused on maximizing inventory yield or ad campaign performance respectively, or its own business performance?"