Who's really using Tinder (and how are they using it)?
Is Tinder an app for dating, hook-ups, making friends or a game of good old fashioned judgment? The service might be popular because it delivers on all of those fronts.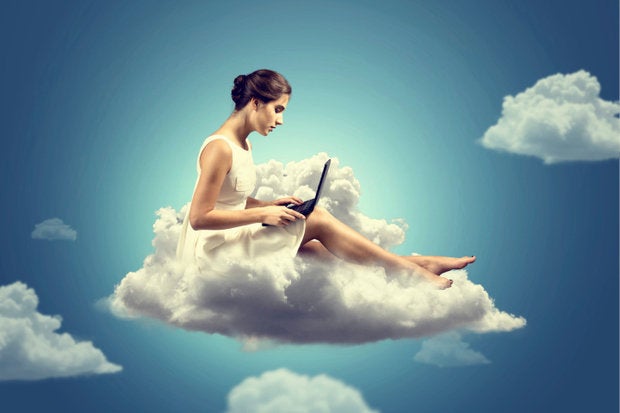 Credit: Thinkstock
There's a good chance someone you know is using Tinder as you read this. He or she is swiping left or right, looking for someone, somewhere for something. Each of those variables contributes to the service's serendipity, which makes it fun with just enough different and unexpected turns.
Chance encounters are the type of magic that Tinder is bringing to millions who use the app every day. The company is riding high on exponential growth, but has kept a low profile this summer amid the fallout from a sexual harassment lawsuit filed by one its co-founders in June. Tinder was generating more than 10 million matches a day in February and passed 1 billion total matches in March.Just ask around, don't be shy, and you'll quickly realize there's a lot more people on Tinder than you think. You might also be surprised to learn that there's a lot more to Tinder than one-night stands.
Tinder the Travel Guide
"Everybody is on Tinder," the 50-year-old Counting Crows frontman Adam Duritz told Huffington Post last week. "My married friends are on Tinder. Seriously, there is nobody who is not on Tinder at this point. It's a video game. My married publicist who told me not to go on Tinder is on Tinder, and so is her husband."
Celebrities, artists and athletes may fall outside the norm, but there is an entire community of Tinder users who are making the service their own for a variety of reasons and purposes.
Brian Penny, a writer who travels often for work, tells CIO.com he uses Tinder to get a feel for a new city. "I'll swipe right on every profile and see who chooses me. I can then throw out a quick question about the area to each one," he says, adding that he's made a few friends on the service but nothing beyond that. "I'm not the type of guy to have a fling."
Others who shared their experiences with Tinder emphasize the simple, yet seemingly boundless potential of the service. They describe the app in straightforward terms and remark on how little effort is required.
Little Effort for Possible Big Reward
Lisa Amarao, a marketing and communications manager, tells CIO.com that she had reservations about joining Tinder, especially because it pulls data from Facebook, a service that she uses professionally. "It freaked me out that it showed my mutual connections with possible matches. I got over that, obviously," she writes in response to questions.
"I like that I can limit my search by age and location. The rest didn't require much thinking. Yes. No. Match? Cool," Amarao says. "I met a variety of people, most of them seemed nice and I've made a few new friends, but no real romantic connection with any. One of them I've referred to another single friend of mine."