Twitter CEO proves he still doesn't get it
At its largest conference of the year, Twitter failed to address the underlying cause of its ongoing struggles. The company is running out of time for a turnaround, and this latest misstep could prove to be the most costly yet.

Credit: REUTERS/Dado Ruvic
SAN FRANCISCO — With its future hanging in the balance, Twitter missed a major opportunity at its annual Flight developer conference last week to refocus the direction of its struggling platform. Jack Dorsey, the company's CEO, issued a long overdue mea culpa to developers and spoke eloquently about the important role Twitter serves in the lives of the downtrodden and oppressed, but he mostly ignored the company's most pressing problems: sagging use and a lack of growth.
Twitter's potential to help further movements such as #BlackLivesMatter (a cause Dorsey actively promotes) should not be understated. However, a nagging confusion about how Twitter works and why everyday Joes should use it negates its overall value. And though the company can't be faulted for playing to the audience at its developer event, the time for change is now.
"Twitter is truly unique because it is a brand, a bird, a logo that almost every person on this planet has seen at some point in their life," Dorsey said at Twitter Flight. What the CEO failed to mention is that more people sign up for Twitter and quickly abandon the service than users who remain active.
Silence at Twitter Flight unacceptable
Instead of addressing the underlying cause of those problems outright and teasing possible improvements that could reverse the troublesome trend, Twitter executives and partners spent the day talking about additional types of user data available that could be released to advertisers and businesses. Dorsey essentially punted the challenge to users by asking them to tweet and share their ideas using the #helloworld hashtag.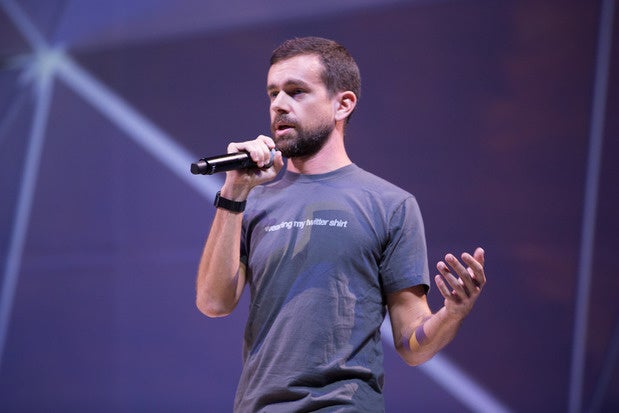 Twitter CEO Jack Dorsey. Credit: Twitter
"It's going to take some time, it's not going to happen overnight, but I commit to you that we will make the right decisions and serve this community in the right way," he said.
Dorsey's general lack of confidence in formulating a new direction for the company doesn't portend a rapid turnaround. In fact, he set the bar uncharacteristically low during the Flight opening keynote. Dorsey apologized to developers and pled for patience, and then asked for another chance to reset and reboot their relationship. However, he failed to specify how exactly Twitter plans to change its ways, all the while insisting that Twitter has a responsibility to maintain an open dialogue about its product road map.
If Twitter is indeed unique in part because it's "made for the people, by the people," as Dorsey said on stage, the company should have placed more emphasis on the 316 million people who use Twitter every month. Twitter is nothing without its community of users, and deep ad targeting and APIs for business insights aren't going to change that. For a company that proudly stands for "freedom of expression" and "speaking truth to power," as Dorsey said, he shared absolutely no indication of how Twitter plans to further empower its users and achieve its altruistic goals.