The one LinkedIn profile tip everyone should know: Use Work Samples to show off your achievements
With Work Samples, you can turn your profile from a plain old e-resume to a more visually rich representation of your and your best work.
Once you upload your file or paste in your URL, you'll be given a chance to give the work a title and description. The description will appear to next to the work when it's being viewed. If you need to alter the work's description or title later, just click on the pencil icon next to the work's title while editing your profile.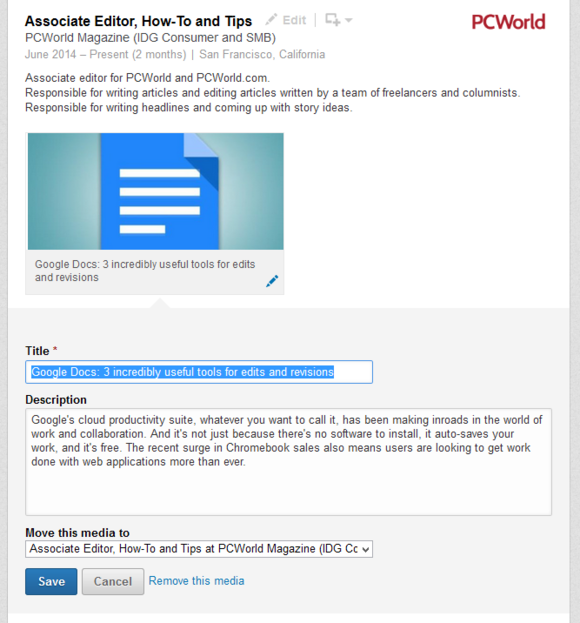 When editing a work sample, you can change the title, the description, or which section it should be appear in.
You can also re-order your works by clicking and dragging items around. To move a work to another section, click the pencil icon and select a section to move it to with the drop-down menu labeled "Move media to."
You can also remove a work sample by clicking Remove this media.
When you're done uploading and editing samples, scroll to the top of your profile and click Doneediting.
Doesn't that look better? Not only will your samples make your profile stand out, but it'll let a hiring manager see what you can do for their company in only a few clicks.