The horror-movie streaming service Shudder serves up phantasmic scare fare
If you love quality horror films, this streaming service is worth the price of admission.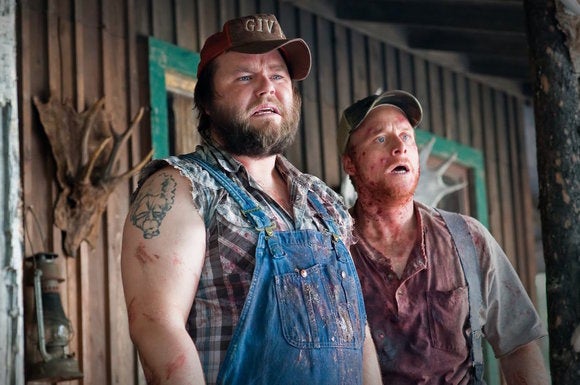 If you haven't seen Tucker and Dale vs Evil, stop what you're doing and watch it. Right now!
There are art-house movies, ranging from a fine collection of Asian horror movies—the great Audition (1999), the incredibly spooky Pulse (2001), and the amazing monster story The Host (2006); plus A Tale of Two Sisters (2003), Carved: The Slit-Mouthed Woman (2007), I Saw the Devil (2010), and Marebito (2004)—to other imports like Dead Snow and Trollhunter (from Norway), Let the Right One In (Sweden), Sheitan, Fear(s) of the Dark, and Trouble Every Day (France), Heartless and Severance (England), Nosferatu the Vampyre (Germany), Timecrimes (Spain), and more.
The site also offers respectable—if disturbing—movies like Lars von Trier's Antichrist (2009), and even documentaries like Nightmares in Red, White and Blue: The Evolution of the American Horror Film (2009) and Room 237 (2012). The latter doc is about the weird theories surrounding Stanley Kubrick's The Shining (which is not on Shudder, incidentally), and the former—which I recommend to non-horror fans—is an interesting thesis about how horror films tend to tap into the moods of their times.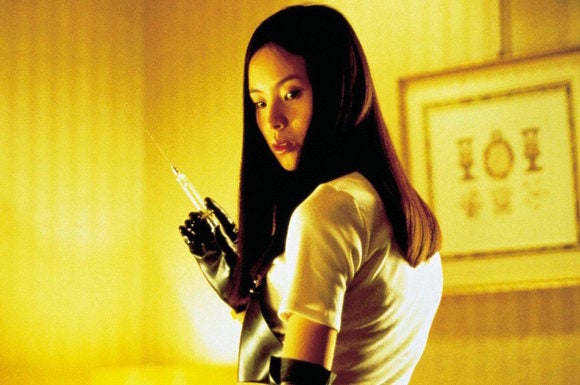 You'll find plenty of twisted Asian films in AMC's archives, including The Audition.
The usual free, public domain stuff is here, but Shudder hasn't bothered with the bad ones. Their choices include: The Cabinet of Dr. Caligari (1919), Carnival of Souls (1962), Night of the Living Dead (1968), Night Tide (1961), Nosferatu (1922), Spider Baby (1964), White Zombie (1932), and other classics.
The site, curated by horror aficionados Sam Zimmerman and Colin Geddes, and backed by AMC Networks (producers of Mad Men and Breaking Bad), avoids tons of junk, remakes, lazy sequels, or movies that were simply designed for a quick, opening-weekend profit only to be discarded and forgotten. Instead, the curators have put together several categories and lists for fans to dig through. There are genres ("body horror," "creature features," "documentary," "extreme," "gothic horror," "horror comedy," "killers," "paranormal," "psychological thrillers") as well as types of monsters.
How well does the site actually work? I checked out a movie I'd been wanting to see called We Are Still Here (2015), a kind of paranoid ghost story featuring cult stars Barbara Crampton, Larry Fessenden, and Lisa Marie. I played it on the Shudder app on my tablet, on my laptop, and on my smart TV and had no problems; it was a very enjoyably unsettling experience. But I discovered the site's first major flaw. Though the option to turn on subtitles or captions has been provided, it does not work. Foreign-language films have subtitles, of course, but for those of us who like to watch late at night with the volume low so as not to disturb others in the house, we're out of luck.
Previous Page 1 2 3 4 Next Page