Reports of Twitter's demise may be premature
At the Open Mobile Summit in San Francisco, Twitter's product chief highlighted the company's strengths as it enters a new era under founder and new CEO Jack Dorsey.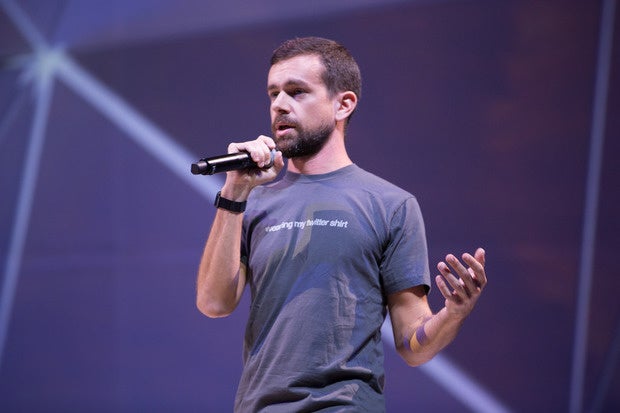 Twitter CEO Jack Dorsey. Credit: Twitter
Twitter's product chief Kevin Weil gave an update on the company's progress at the Open Mobile Summit in San Francisco this week. The update didn't include investors' top concerns, such as revenues and subscribers, which led to the departure of former CEO Dick Costello. But he did bring into question the many reports of Twitter's pending demise, most notably Om Malik's piece Jack in a Box: Can Twitter Be Saved?
Weil launched into his update saying that founder Jack Dorsey returned as CEO to an elated Twitter staff. At the event, he seemed personally energized to have Dorsey at the helm. Weil followed Google Ventures partner Rich Miner, who spoke about Jessica Verrilli's departure from Google Ventures out of eagerness to rejoin Twitter and work for Dorsey in her former role leading corporate development.
Many of Twitter's 300 million monthly active users (MAU) have already noticed the changes to Twitter's core feed. It abandoned the reverse-chronological Twitter feed timeline order in favor of ranking the presentation of tweets with the most relevant and meaningful at the top. This break with tradition increases Twitter's value to new users and those less adept at using filtering to pan Twitter streams for gold.
Moments is a new feed that Twitter curates, aggregating tweets and videos into a media-rich story which users scroll through to learn about what's happening in the world. Like changing the timeline order, Moments delivers relevant content to new users and those lacking power-user skills. Weil waxed with satisfaction about Moments' success, but steered clear of mentioning its effect on ad revenue.
Twitter users don't even have to follow any other users to appreciate Moments. Users choose a tab then scroll and follow their interests, like a sporting event or a presidential debate, or more specifically the recent student protests in Missouri that led to the resignation of the University of Missouri's president. After the moments end, the follows are removed, un-cluttering the feed from unwanted future tweets.
Weil explained that renaming "favorites" to "likes" and changing the icon to a heart has increased engagement by 6%, claiming the heart icon and the term "like" bridge more cultures. Weil said that every feature of Twitter was up for reconsideration, including its trademark 140-character limit on tweets. The only immutable company-defining feature not up for reconsideration is real-time openness and inclusivity of citizen journalists that gives it a 15-minute lead reporting news developments over other outlets.
Recognizing the gap between its almost universal brand awareness and declining usage, Twitter began a major multi-channel marketing campaign, including its first television ads, run during the World Series, to capitalize on its awareness to help drive growth.