Pros and cons of selling on Amazon, eBay and Etsy
E-commerce business owners and digital marketing experts discuss the pros and cons of selling on Amazon, eBay and Etsy vs. selling on a standalone site -- and why it can pay to do both.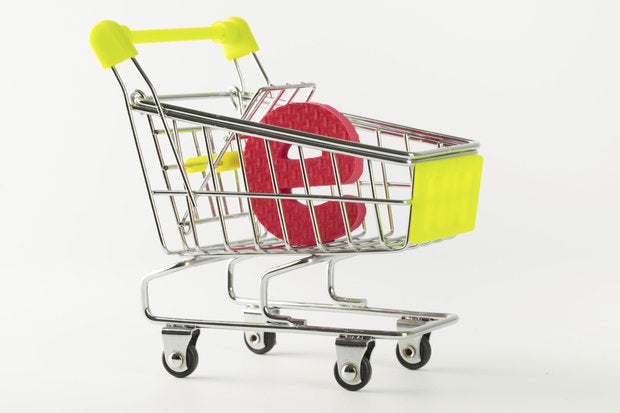 Credit: Thinkstock
Today's ecommerce business owner has more options than ever when it comes to where (and how) to sell goods online. You can open a standalone ecommerce site using a number of relatively inexpensive ecommerce platforms (shopping carts), many of which now include marketing tools. Or you can set up shop on one of the many established online marketplaces, namely eBay, Amazon or Etsy.
So which option -- standalone or marketplace, or both -- is best for your ecommerce business? Dozens of ecommerce business owners share a list of the major advantages and disadvantages of selling via Amazon, eBay, Etsy and/or your own ecommerce site -- and why it can make sense (as well as dollars) to have a presence on both.
[Note: Almost everyone interviewed had a standalone ecommerce site in addition to a presence on one or more of the marketplaces mentioned.]
Amazon
Pros
Huge customer base. "Amazon is one of the largest online retailers [with 244 million active members] and their users are shopping," says Carolyn Lowe, director of eCommerce, UpSpringBaby.com, the creator of health and wellness products for new moms and young children. "For a consumer goods company like UpSpring, this is ideal. It would cost us an enormous amount of marketing dollars to get the impressions and sales that we get from Amazon."
Credibility and trust. "New customers may be more comfortable purchasing from Amazon [than purchasing from a website they're unfamiliar with], as Amazon is a known and trusted company," says Cassandra Droogan, founder & president, PYSIS, which makes fashionable, weatherproof overboots.
Excellent back-end infrastructure and support, including tax collection and shipping. "Amazon has a great back-end infrastructure to support selling," says Will von Bernuth, cofounder, Block Island Organics. "This means everything from inventory tracking to tax collection (this can be a huge pain, particularly for states like California where taxes need to be calculated down to the zip code) to credit card processing is possible with Amazon's platform. It's all there for you. No need to figure out how to do all the setup yourself."
In addition, "Amazon's FBA (Fulfillment by Amazon) service lets sellers ship their inventory to Amazon's warehouse, [where, for a fee,] Amazon then handles sales of the sellers' product, the fulfillment, returns and customer service issues," says Jordan Malik, CEO, FindSpotter. Amazon also makes it easy to ship internationally.
Referrals. Another "advantage of Amazon is its built-in algorithm for recommended purchases," says Brad Hines, the founder of Happy China Trading Co., an ecommerce seller of oriental souvenirs and gifts. "Someone may visit Amazon to buy a product that you don't even sell, and your product may come up in a recommended purchase."