Polaroid Swing review: For those times when a snapshot is not enough
Free iPhone app straddles the line between photo and video.
Polaroid Swing's website displays certain featured photographers.
After you shoot, the app lets you post to Facebook or Twitter, share via a web link, and post your picture directly to the app's own social network platform. The app now also lets you save your images directly to the Camera Roll, post to Instagram, and send pictures via iMessage—major improvements over the app's early versions.
Within the Polaroid Swing platform, you can follow people and like their photos. But you cannot view all your liked choices in one place, or comment on images. Even when you post to Facebook, you must view your shot on Polaroid's platform. Moreover, each image you take must either be shared or trashed, and anyone who finds your profile will automatically be able to view everything you've shared.
Swing is designed to be mobile-centric and most of the app's functionality is concentrated on the handset. Thus, there's no way to find a particular photographer on the desktop site unless their images are featured. To find a photographer, you must search for them directly via the phone app.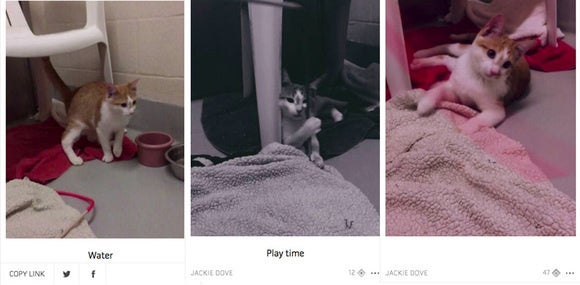 Simple filters give your image a different look.
There's no way to see all of your images together on the desktop site, as you would with Instagram—though you can scroll through all your images on the iPhone.
Bottom line
Polaroid Swing is at once more and less than the sum of its parts. It can be cool for certain kinds of shots, but you have to be quick to get compelling results. While it's more than a static image, the overall effect is often less evocative than one might expect. The app produces handsome output by virtue of its high frame rate, but the one-second limit and lack of artistic flexibility detracts from its overall aesthetic value.
That said, if you are enchanted by Apple's Live Photo feature, then you will want to give Polaroid Swing a try. The app's simplicity is its challenge and the skill needed to create a compelling moving image lies in the shooter's cinematographic-style perception rather than in the app's mechanics.