New Year's Resolution: How to make a new start by deleting all of your Facebook posts
A new Chrome browser extension deletes all your Facebook posts. Start the new year by saving yourself from yourself.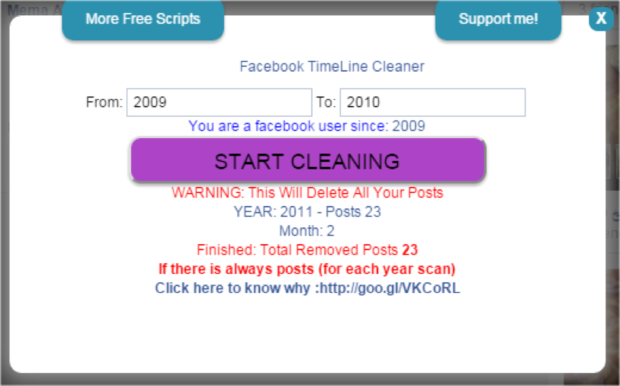 This extension has a lot of work to do, so be patient. The script is looking up each post and deleting them in the way a user would; a thousand posts per year dating back to 2007 could take longer than 10 minutes to delete. If it doesn't work, refresh the browser and start over. The deletion is thorough; beware that all photos will be deleted, too.
Don't procrastinate. Facebook changes its browser code regularly, which could break Shreateh's extension.
After you're done, you can exhale and relax, and start your New Year's resolution to be more careful online. But deleting your history is always a safe decision.