Mozilla wants to build web recommendation engine into Firefox
'Content Graph' would sidestep search engines, reveal relevant sites with little or no user input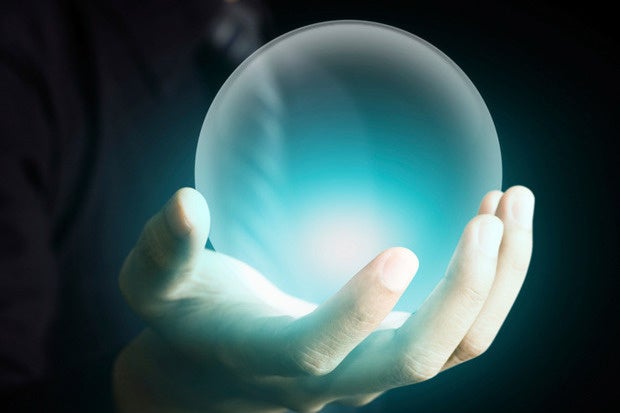 Mozilla on Thursday announced a new initiative designed to guide Firefox users to relevant websites without relying on search engines.
Dubbed "Content Graph," the project was characterized by a Mozilla executive as "a better forward button" for the browser.
"What if there was a better forward button? One that helps you understand a topic better or find alternative solutions to a problem you're solving?" asked Nick Nguyen, who leads Firefox's product and user experience (UX) teams, in a piece on Medium.com. "What if web browsers were immediately useful instead of demanding input when you launched them?"
Elsewhere, Nguyen labeled the plan as "the recommender system for the web," and described how it might rely on things like browser histories and user locations as a way to, if not outright predict Firefox users' next steps, then be ready to offer pertinent destinations.
While other technology companies, including Apple, Facebook and Google, have touted more ambitious predictive assistance tools that leverage massive amounts of data and elements of artificial intelligence, Mozilla lacks the scale -- either in user numbers or finances -- to follow that path.
Instead, the graph will tap the Firefox user pool to fuel the content placed under, presumably, the browser's Forward button. Nguyen did not provide details of what information, exactly, will be collected from users, how that will be used to put an augur in the browser that will offer links without customer input, or even whether the project would result in a Firefox-only feature or one offered as some kind of add-on to browsers in general.
In fact, Nguyen had more questions than answers, signaling that Mozilla might itself not yet know where the experiment will take it, nor whether the idea can be translated into a concrete product.
"Just like when we launched Firefox 1.0 in 2004, there is no guarantee that we'll be successful," Nguyen said, taking a tack that most technology companies avoid.
He did make clear that users of the graph, assuming it becomes reality, would not be involved without their permission. "We will not sacrifice user control," he pledged. "We also believe there is no necessary trade-off to be made between user control and personalization, and we will prove that these products are achievable without violating user trust or privacy."
Nguyen was speaking to the choir in many ways, since Mozilla has been beating the privacy and trust drums very loudly of late, partly as a way to differentiate Firefox from its competitors. But convincing privacy-conscious users to hand over information might be Mozilla's biggest hurdle.
Mozilla won't be releasing a product anytime soon, Nguyen signaled, because it wasn't set to start widely testing the Content Graph concept. "We're working on how we can collect data with a group of volunteer users so that we can start building experimental systems for making contextual recommendations," Nguyen said.