More ads and timeline tweaks: 4 must-know facts from Twitter's Q3 earnings
Twitter has become a publishing and advertising platform. Now what?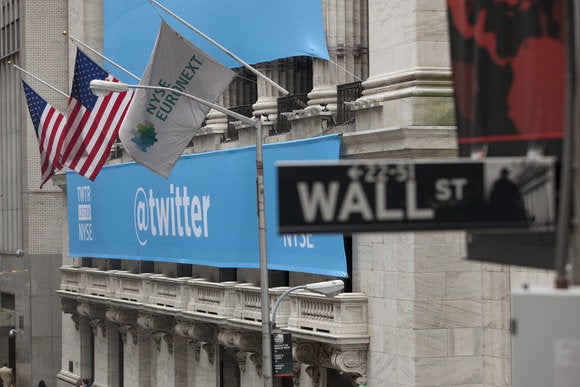 Twitter is a public company now, which means it's beholden to shareholders who may not use or even understand the service. Those shareholders get scared by numbers that don't mean much to the average Twitter user, like monthly actives and ad revenue per timeline view.
The social network reported its third-quarter earnings on Monday, and at first glance, everything looks great. Twitter is definitely making money: The company pulled in $361 million, up 114 percent year-over-year. Ad revenue is up. Timeline views are up. More users gravitated to the network. But Wall Street isn't happy. Twitter continues to add new users at a snail's pace--just 13 million worldwide last quarter, and only 3 million of those newbies are in the U.S. Timeline views per monthly active user slid 7 percent to 636 views, and Twitter expects that number to continue declining.
Don't worry, though. Twitter has a strategy, as CEO Dick Costolo vaguely outlined in the company's Monday night earnings conference call with analysts. That strategy may appeal to finance folks, but four takeaways from the call indicate Twitter power users might not be so happy with the network's direction.
Twitter just can't seem to grow
Twitter had 218 million monthly active users when it went public last year. Now it has 284 million. Its growth rate is steadily trending up, but investors still hammer the network over signing up more people. After all, Facebook is just two years older than Twitter and has long since cleared a billion active users. It's not like the network isn't trying. Twitter rolled out a new user onboarding process in the third quarter that uses your interests and web browsing history to create a timeline for you from scratch.
"We get them into a fully populated timeline that doesn't require them to immediately know the language of Twitter or who is on Twitter," Costolo said during the earnings call.
There are three kinds of Twitter users
Part of Twitter's problem is that far more people browse through one person's tweets--or read embedded tweets and timelines on other sites--without signing up or logging in to the service than actually sign up. Costolo estimated that the number of logged-out users is one to two times the number of active users. Twitter only makes money when people click on the ads they see in their timeline, so if people are avoiding the timeline altogether, this spells trouble for Twitter.
"They are monetizable," Twitter CFO Anthony Noto said of those logged-out users during the call.
It's unclear exactly how Twitter plans to make money off people who don't even have Twitter accounts, but the network has been making improvements to make browsing through tweets off-timeline more pleasant. The web profile redesign back in April was part of that effort, and Noto said the impact has been positive. Twitter saw an 83 percent increase in profile impressions, a 77 percent increase in scrolls through tweets on a profile page, and 15 percent increase in favorites on profiles after rolling out the new look.