Marketing drives Facebook at Work deployment at Coldwell Banker
Coldwell Banker's IT staff took a backseat to marketing when the real estate brokerage rolled out Facebook at Work. The program is just a pilot, however, and IT will eventually have to step in if the company decides to integrate the platform with corporate resources.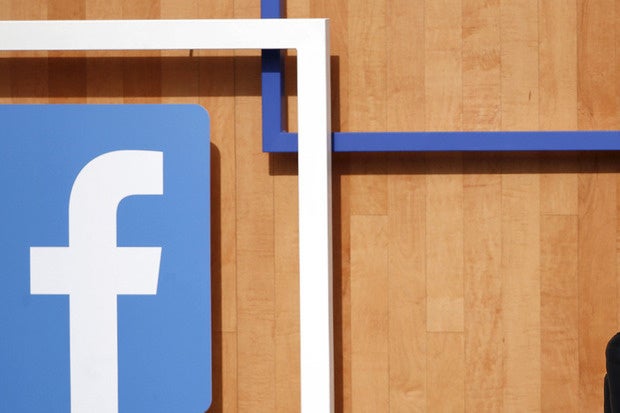 Credit: REUTERS/Stephen Lam
Coldwell Banker is one of roughly 300 organizations that received early access to Facebook at Work, and it is the first U.S. real estate brokerage to use the new platform for workplace communication. The company began inviting agents and employees in its Southwest region, which includes branches in Southern California and Arizona, to join Facebook at Work in October.
Coldwell Banker employees now crowdsource answers to colleagues' questions and requests on everything from recommendations for roofers, advice about property listings and the whereabouts of files stored on the company's Intranet, using Facebook at Work, according to Randy Bragdon, Coldwell Banker's regional marketing director for the Southwest region.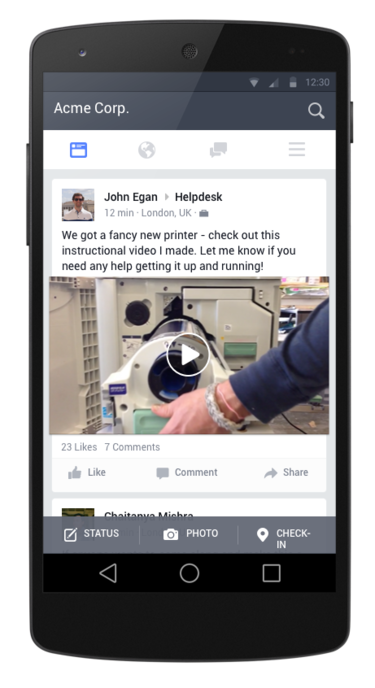 Credit: Facebook
Coldwell Banker managers quickly noticed that staff who may have never responded or engaged with others via email actively participate on Facebook at Work, according to Bragdon. "Those walls have come down, so it helps us at a corporate level because they're all self supporting each other."
Processes that in the past would have started with an email and dragged on for hours, or sometimes days, are now "asked, answered and closed" within five minutes on Facebook at Work, Bragdon says. The platform quickly became a virtual water cooler for many of the company's remote employees who are rarely in close proximity to each other. Today the company primarily uses Facebook at Work as a tool for casual interoffice communication, but the potential future use cases are many.
For Facebook at Work rollout, IT takes backseat to marketing
Coldwell Banker's deployment of Facebook at Work didn't follow the typical IT pilot and approval cycles, however. The company's IT department mostly watched from the sidelines as the brokerage's marketing team lead the rollout of Facebook's new collaboration suite, which is currently used by thousands of Coldwell employees.
Bragdon and his marketing colleagues drove the entire initiative. He says he applied to be a Facebook at Work beta tester multiple times during the past 12 months. "This was a little bit unique in that IT wasn't involved, only because there were all these instances where Facebook Groups already existed that we had no control over, and that was really another issue for us," he says.
Bragdon did, however, provide all the necessary details and documentation to Coldwell Banker's IT channels prior to the Facebook at Work deployment, and he received the go-ahead to proceed with a limited pilot in the Southwest region. Although Facebook at Work is a private network limited to Coldwell Banker employees, its IT staff views it as a social media tool, which means employees are obligated to follow the same official corporate standards and practices the company has for other social sites, such as Twitter or Facebook, according to Bragdon.