Life in the fast lane: What gigabit Internet makes better
An upgrade from a trickle to a flood has made your reporter feel like he's living partly in the future: The Internet can still be really slow, even with a fiber link.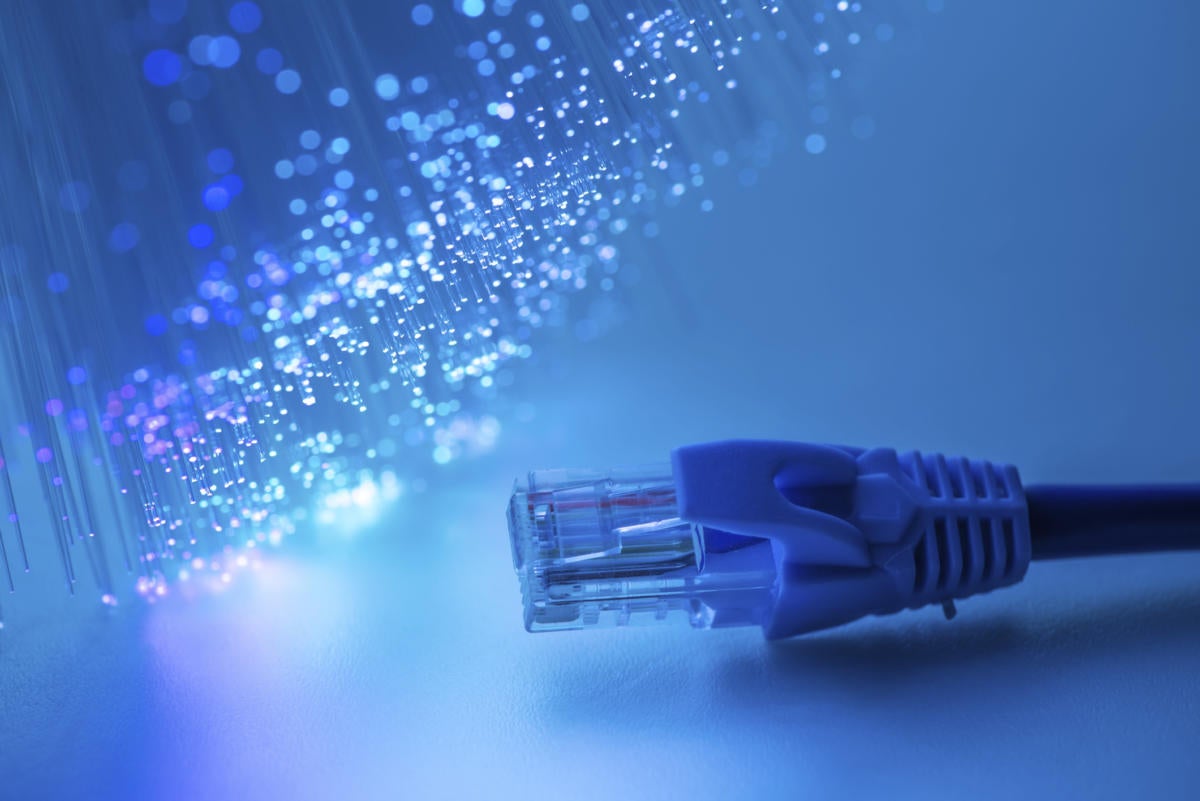 Credit: kynny/Thinkstock
I was one of the very first DSL customers of what was then called US West—later, its name became Qwest, then CenturyTel, and now CenturyLink. I upgraded in 1998 from dual-channel bonded ISDN, a whopping 128Kbps, to 1.5Mbps downstream and 768Kbps upstream ADSL. It was a huge improvement, and one I assumed was just the first step in achieving LAN-like speeds of 10s and then 100s of Mbps.
Almost 20 years later, I was stalled on 18Mbps/3Mbps from Comcast Business. But with the press of a few buttons and the right neighborhood and timing, I've leapt 50fold down and 300fold up to fiber-backed gigabit Internet from CenturyLink. While I'm new to gigabit and fiber, after so many years of having extremely poor upstream speeds, I'm at the forefront of what will be millions—or even tens of millions—of U.S. broadband customers upgrading to 100Mbps and 1Gbps symmetrical speeds over cable modems, more advanced DSL flavors, and fiber.
What can you expect when you're lucky enough to be able to pick such fast service? In practice, it's not always as speedy as advertised, but when "up to" is 1,000Mbps and you're seeing "only" 200 to 800Mbps? You don't feel the pain quite as much. And—an important and—the structure of the Internet makes it hard to figure out which link to blame. Often, it's a software problem or a local network problem, rather than one of routing or throughput.
I can't knock gigabit broadband one bit, but the improvement is unevenly distributed.


Google's fiber-oriented speed test is required because other ISPs speed tests can top out above 100 or 200Mbps.
Mathing up the costs and benefits
I was paying $60 per month for Comcast's service and about $30 a month for an AT&T Home wireless line. The total from CenturyLink is about $135 a month for 1Gbps symmetrical service and a phone line that's delivered over fiber. (Setup is about $200, but $100 gets rebated as a cash card after you've paid for two months' service if you sign up via the phone company's website.)
For me, like most people already paying for allegedly high-speed broadband, $45 a month is neither a little nor a lot. We didn't subscribe to cable or satellite television service, so our $135 is far cheaper than some typical "triple-play" bundles with voice, data, regular cable, and premium programming. We have a Netflix subscription and Amazon Prime, and are trying Hulu's ad-free $12-a-month service, which we will likely cancel. (There's not enough unique stuff at that price.) That adds up to about $30 a month, if you count all of Prime towards video streaming, even though we use it extensively for free shipping.