Last chance to upgrade IE or switch browsers as Microsoft's mandate looms
An estimated 340 million users ran a soon-to-be-retired version of IE last month.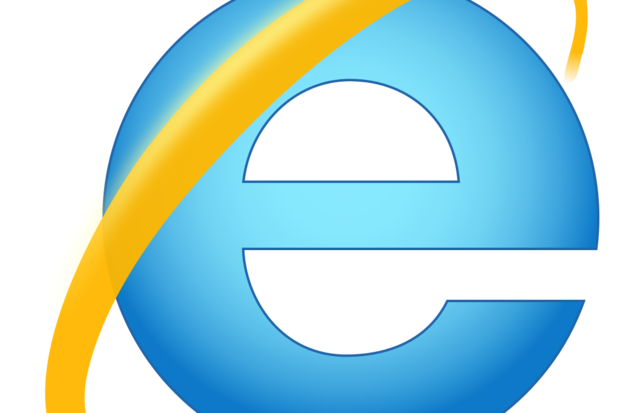 Nearly 340 million people who run Microsoft's Internet Explorer have just a week to upgrade or switch browsers, or face a shutoff of the security patch spigot.
On Jan. 12, Microsoft will serve up the final security updates for all instances of Internet Explorer 7 (IE7) and IE8 and for most of the copies of IE9 and IE10 now on customers' PCs.
That's the deadline Microsoft set a year and a half ago, when it unexpectedly announced that most users would have to be running IE11 by that date. After Jan. 12, Microsoft will support IE9 only on the rarely used Windows Vista and Windows Server 2008, and IE10 only on Windows Server 2012. Everyone else must be running IE11 or Edge to continue to receive security updates and technical support.

Although IE11 represented a majority of all instances of Internet Explorer last month, soon-to-be-retired versions, including IE8, IE9 and IE10, still accounted for big chunks of the browser's user base. Click on image to enlarge. Data: Net Applications
According to data released Friday by analytics company Net Applications, in December, 42.5% of all IE users ran an outdated-in-eight-days version of the browser. That percentage of the IE customer base represented an estimated 339.2 million users when Microsoft's oft-touted number of 1.5 billion Windows devices worldwide was used in Computerworld's calculation.
The upgrade-or-switch requirement seemed to finally sink in -- but not in a good way for Microsoft -- as its browser lost a significant amount of user share in December. By Net Applications' numbers, IE shed 1.5 percentage points of user share, the most it had lost in a single month in more than four years.
IE's user-share decline dropped it under the 50% mark for the first time in Net Applications' tracking; the browser ended December with 48.6%. While IE remained the most-used browser -- Google's Chrome, with 32.3%, retained the second-place spot -- IE lost its majority.
That's been a trend since Microsoft told users they had to upgrade to IE11. By demanding that users switch from, say, IE8 to IE11, Microsoft in effect motivated customers to download and run a rival browser, since people had to change in any case. The mandate has been disastrous for IE, as it has plummeted 9.9 percentage points, representing 17% of its pre-announcement share, since Microsoft broke the news, and its promise to support various versions of the browser for at least a decade.
Chrome has been the beneficiary of Microsoft's decree, gaining nine-tenths of a percentage point of user share in December, 9.7 points in the last 12 months, and a mammoth 12.7 points since the August 2014 command to upgrade or else. About three-fourths of Chrome's increase since mid-2014 has come at the expense of IE, with the remainder due to deserters from Mozilla's Firefox.