Inside the trillion-dollar selfie industrial complex
It's time to take selfies seriously. That front-facing camera is a doorway to the future of big business.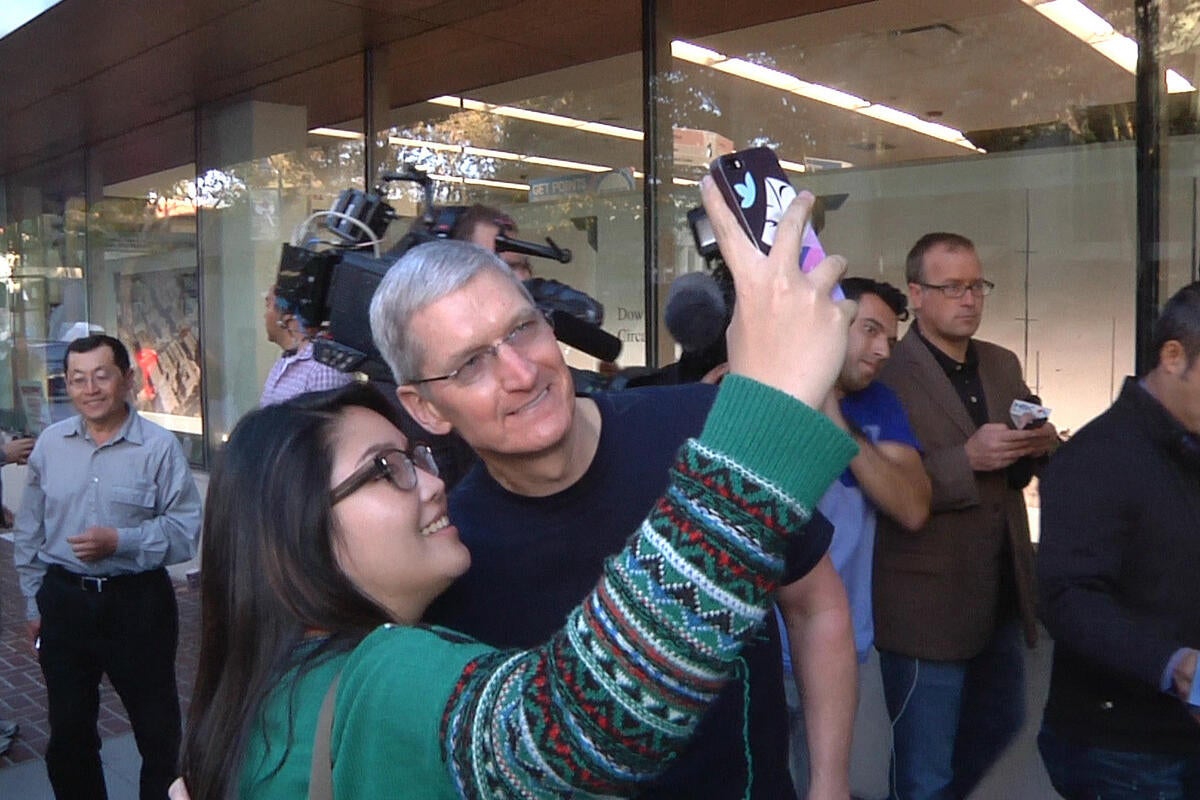 Credit: Martyn Williams
A decade ago, I witnessed a glorious sunset over the Mediterranean from the unique vantage point of a cliff on the edge of Oia, a beautiful village on the Greek island of Santorini -- me, my wife and a few dozen other visitors. Everyone was facing the setting sun with all cameras pointed out over the water.
Fast-forward to this week: The rooftop restaurant overlooking Marrakech's Jemaa el-Fnaa square at sunset was crowded with tourists taking pictures. But they weren't facing the setting sun -- they had their backs to the sunset and were taking selfies.
My wife and I chuckled and shook our heads at these ridiculous tourists making duck faces and shamelessly posing for the cameras and smartphones they held (before turning to take a few dozen selfies of our own.) This change in behavior -- the taking of selfies and other photographs inspired and driven in part by social sharing -- is the key to the future of business, marketing and the artificial intelligence age.
It's time to get serious about selfies.
The selfie-driven identity economy
People talk about "surveillance capitalism," which refers to user data-centric business models. But we need another word to replace "surveillance." It's often misleading. Until recently, "surveillance" involved cameras and other data-gathering tools deployed by surveillers.
Cliché surveillance is when, say, a private eye, police officer or spy does a "stakeout" and takes pictures of their target from a car or nearby building. The camera is pointed at the surveilled, who is typically unaware of being watched. "Bugging" a room is another form of "surveillance."
In some "surveillance capitalism," where the watchers deploy the tools and gather data without the target's knowledge or permission, this is an accurate phrase. But when the surveillees are voluntarily seeking out, paying for and deploying the monitoring tools and pointing the camera at themselves, then grant permission for companies to use the data — as is the case with smartphones, webcams and home cameras — the "surveillance capitalism" label is misleading.
A better name is "selfie capitalism."
The latest "selfie capitalism" appliance comes from Google-owned Nest, which this week unveiled a new product called the $299 Nest Cam IQ. The hardware is nice -- a 4K sensor that produces 1080p video in both normal and full-resolution zoom modes, infrared LED emitters for high-quality night vision, powerful speakers and a three-microphone array for isolating sounds.
But the real power is happening in software. The Nest Cam IQ uses the same face-recognition technology Google uses in Google Photos, which I've written about extensively.
The Nest Cam IQ's "Supersight" feature gives you a zoomed-in picture of anyone's face as people walk around in the camera's field of view. It can tell the difference between a person and a non-person mammal, such as a dog. And it can identify people, too, so you can get alerts only when strangers enter your house.