How to use Pinterest to grow your business
Ecommerce and social media pros share 14 tips on using Pinterest to market your products.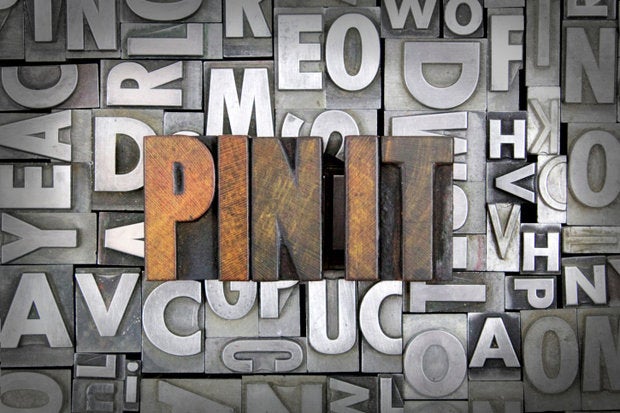 Pinterest, the popular social bookmarking site that takes a visual approach to sharing, recently announced it had over 100 million active users. That's over 100 million potential customers for your products or services. And while Pinterest initially was not so welcoming to business users, it now encourages brands and small businesses to use the site as a marketing platform. There's even a Pinterest for Business section with helpful tips for companies looking to leverage Pinterest. And members can now buy items they see on the site with Buyable Pins.
But to be successful on Pinterest, you need more than a company page and a few boards showcasing your products. You have to determine who your target audience is and then actively engage them. The following 14 tips can help you do just that.
1. Make your products shareable on Pinterest. Be sure to include a "Pin it" option on your website and blog posts, so visitors can share your product photos to Pinterest with a simple click.
2. Create boards with themes that will appeal to your target audience. "Brands should take advantage of Pinterest's curation environment by creating lifestyle boards," says Elana Anderson, senior vice president, Worldwide Marketing, Demandware. "Retailers in particular [should] create specific lifestyle, themed boards, such as 'Holiday Gift Ideas' or 'Travel Necessities,' [which they can use to] promote product lines and collections."
3. But don't make your account & boards all about you. "A professional Pinterest account [should not] be comprised solely of your brand's products," says Brock Murray, director of Web Marketing, seoplus+. "You need to curate a space that your ideal customer would want to browse and follow. This way when you do pin your own merchandise, it is seen [and liked and re-pinned] by your target audience."
4. Include a link to your website and your location (if relevant) Adding this information to your Pinterest homepage makes it easy for prospective customers to find you online and off.
5. Use high-quality photographs/photography – and vertical images. Pinterest is visual, as are its users. If your photographs aren't professional – they are too dark or too light, too blurry or not interesting – people won't like or share your pins. Indeed, according to research conducted by Curalate, brighter, more colorful images tended to get liked and re-pinned more often. "Curalate data scientists [also] found [that] vertical images with an aspect ratio of 2:3 and 4:5 generate 60 percent more re-pins than long, skinny images," says Matt Langie, CMO, Curalate.
6. Don't forget about the copy. "Pinterest is a visual platform, so use simple, descriptive copy that adds value to the image," says Danny Kourianos, senior vice president, Product, Rakuten Marketing. "Copy can be casual and creative and used to reinforce your brands' style and personality."