How to monitor, measure, and manage your broadband consumption
Dealing with a data cap? Tired of getting dinged for busting through it? Learn how to identify the hogs on your network and how to make sure your ISP is delivering everything you're paying for.
You also want to check the Internet speeds from any device you're seeing performance issues on. Devices that are hardwired into the network should achieve speeds on par with your baseline if other devices on the network aren't using much bandwidth. On wireless devices, the speeds can be greatly reduced when further away from the wireless router or if there's interference from neighboring Wi-Fi networks, other wireless devices, or appliances that can cause interference (such as microwave ovens, which produce tremendous amounts of noise in the 2.4GHz frequency spectrum while operating).
How much bandwidth do you really need?
Keep in mind, the bandwidth your ISP promises to deliver isn't a per-device ceiling—it's the total bandwidth available for your Internet connection, so it's shared among all the devices on your network. If you have a plan offering download speeds of 20Mbps and upload speeds of 1.0Mbps, for instance, and you have four devices connected to the Internet, you could say each device might see a maximum download speed of 5.0Mbps and a maximum upload speed of 0.25Mbps.
In reality, it's not quite that simple. The manner in which your Internet bandwidth is distributed depends on your router and the demand from each device. With a simple router with factory-default settings, it's every client device for itself in a mad scramble for bandwidth. Client devices that are sensitive to lag—media streamers, VoIP phones, and online games—can suffer in this scenario because applications that aren't sensitive to lag—web browsers and email clients, for example—are treated the same as one that are. I'll show you how you can manage your bandwidth later.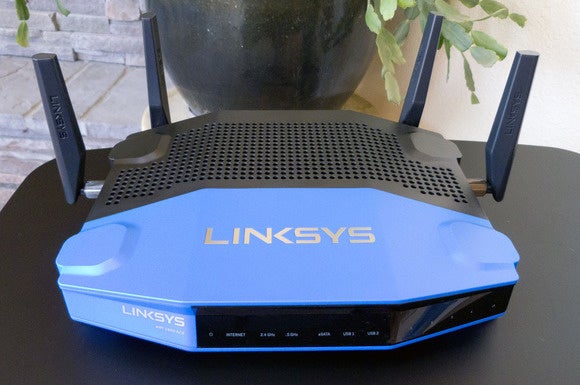 If you don't configure your router properly, all the devices on your network will be treated equally in terms of bandwidth allocation.
To give you an idea of what's acceptable for Internet speeds, I suggest having about 2.0Mbps of download speed per device for general usage (emailing and web browsing), and about 5.0Mbps of download speed for each HD video stream. So if one person on your network is watching YouTube videos, another is streaming a movie from Netflix, both are simultaneously using a tablet or smartphone to browse the web, while another is a on Skype video chat, I suggest having 19 Mbps of download bandwidth: that's 5.0Mbps x 3 + 2.0Mbps x 2.
The maximum upload speed of your Internet connection typically isn't as crucial, because most people consume more content than they create and upload to the Internet. That's a good thing given that most ISPs deliver asymmetric service (i.e., download speeds that are much higher than upload speeds). Having said that, know that the upload speeds can make a huge difference for applications such as Skype or FaceTime since video is traveling in both directions—up and down—simultaneously. For high-quality (non-HD) video chats, I suggest adding about 0.5Mbps of upload bandwidth or about 1.5Mbps for full HD.
Previous Page 1 2 3 4 5 Next Page