How to find free music online: We reveal our 5 favorite sources for scoring free tunes
It's becoming harder to find, but we'll show you where to get free music free without raising the hackles of the RIAA's legal beagles.
Freegal
While most free music sites specialize in up-and-coming and independent artists, Freegal is a little different. This music archive doesn't have every hot pop song in the top 40, or anything, but it does have newer music from bigger artists. Right now you can find "Cheerleader," by OMI; "Fight Song," by Rachel Platten; and "Shut Up and Dance," (acoustic) by Walk The Moon available for download. Freegal tracks come with album art and are good-quality MP3s with bitrates of 256Kbps.
The difference between Freegal and the other free music sites we've talked about is that it requires a library membership from a participating library. While this might seem like a big hoop to jump through, many public libraries—including my home library, the Los Angeles Public Library—are members. To find out if your library participates, check your library's website or use Freegal's library finder.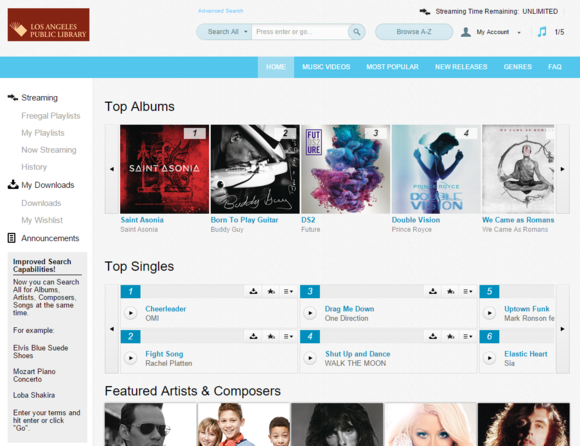 Freegal allows you to download a certain number of songs per week, depending on the agreement your library has with the service. For the LAPL, it's five tracks per week. You can also stream music directly from Freegal's website, though some libraries also have a streaming limit (the LAPL does not).
To download a song from Freegal, login to your library's Freegal page and find the song you want to download. Click on the play button to play a full streaming version of the song, or click the plus button and choose Download Now to download the song.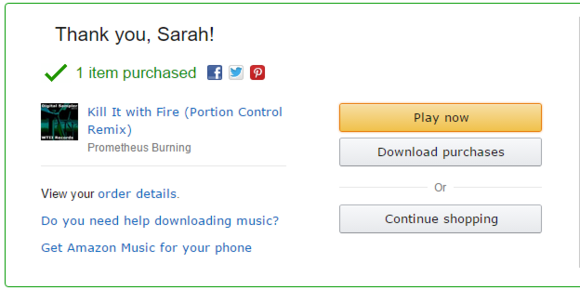 Once you click the Download Now song, you automatically use up one of your downloads—whether or not you actually save the track to your computer. If something happens and you're unable to save the track right away, you can find your recent downloads in the Downloads section and re-download a song up to two more times.
Previous Page 1 2 3 4