How to find free music online: We reveal our 5 favorite sources for scoring free tunes
It's becoming harder to find, but we'll show you where to get free music free without raising the hackles of the RIAA's legal beagles.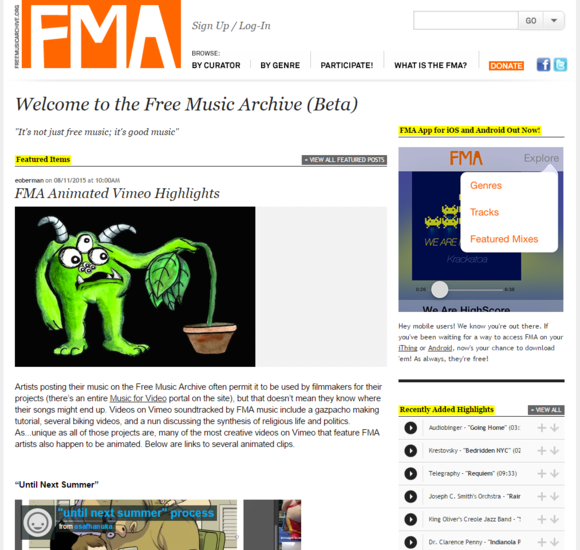 Downloading music from the FMA is ultra-simple: Just find the track you want to download and click the down arrow button to download it. You don't even have to create an account. You can also click the play button next to any track to hear a full streaming version through FMA's website. Tracks are good quality (MP3s with bitrates between 256Kbps and 320Kbps) but do not download with album art.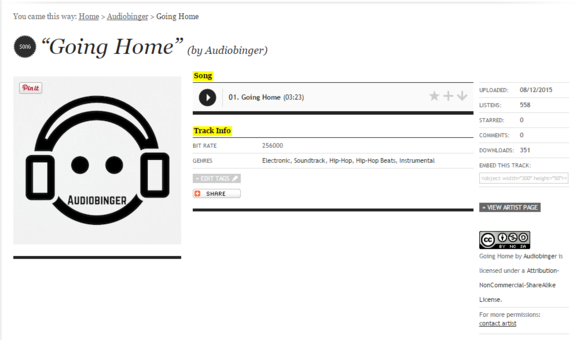 If you want to use an FMA track in a project, you can find out the specific licensing for each track by clicking on the track name to open up the track's page. In the lower right corner of the page, you'll see what type of license the track has, as well as a link to exactly what that license entails, and a link to directly contact the artist if you want additional permissions.
NoiseTrade
NoiseTrade is a platform for artists to connect with fans. Artists offer people free music in exchange for their email address and postal code. You can download all the free music you want, all you have to do is agree to a few promotional emails every now and then. Most of the artists on NoiseTrade are independent and/or lesser-known, and bigger major-label artists will usually not post full albums on the site—just EPs.
To download music from NoiseTrade, you'll first need to create a free account, which requires you to enter your email address, a password, and your zip code. By downloading music, you also agree to subscribe to periodic emails from NoiseTrade and the artist (though you can unsubscribe from these emails).
Once you have an account, you can browse through NoiseTrade albums by genre to find the songs you want. You can only download albums—not individual tracks—on NoiseTrade. To download an album, click on the Download Music button from the album's main page. You'll need to confirm that you're okay with trading your email address and zip code for the music, and then your album will download as a zipped file.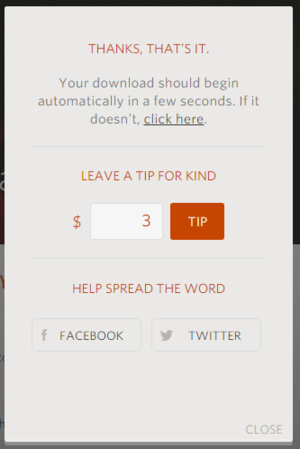 You'll also have the opportunity to share your selection with social media, or leave a tip for the artist. Before you download an album, you can listen to full versions of the individual tracks from the album's main page. Tracks from NoiseTrade vary in quality, MP3s with bitrates between 192kpbs to 320kbps, but come with album art.
Previous Page 1 2 3 4 Next Page