How to find free music online: We reveal our 5 favorite sources for scoring free tunes
It's becoming harder to find, but we'll show you where to get free music free without raising the hackles of the RIAA's legal beagles.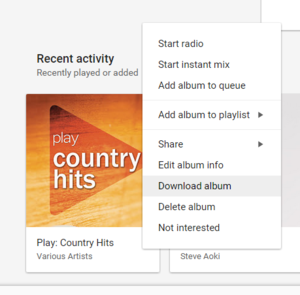 Hover over the album art and click the vertical ellipsis button that appears to open up a menu.
Click Download or Download Album(depending on whether it's a track or an album) and the website will prompt you to either download the Google Play Music browser extension, which lets you download the track multiple times, or download the song directly (which you can do a maximum of two times).
Amazon
Amazon has thousands of tracks available for free—46,480, to be exact (don't get too excited, for some strange reason, hundreds of those tracks are Bible readings. In Bulgarian). But what's nice about Amazon's free music is that it's easily sortable by genre, artist, release date, and even the average customer review score.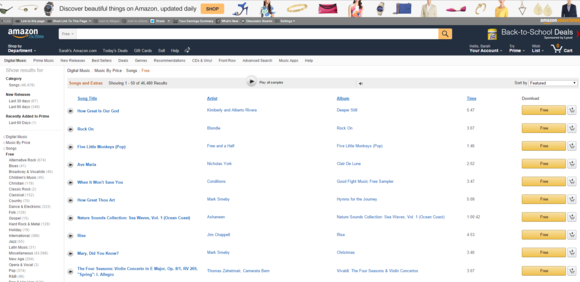 Genres include country, folk, rock, gospel, pop, rap & hip-hop, and soundtracks, though most of the free titles are simply categorized as "Miscellaneous." The tracks you download from Amazon include album art and are of good quality (MP3s with bitrates between 217kbps and 271kbps).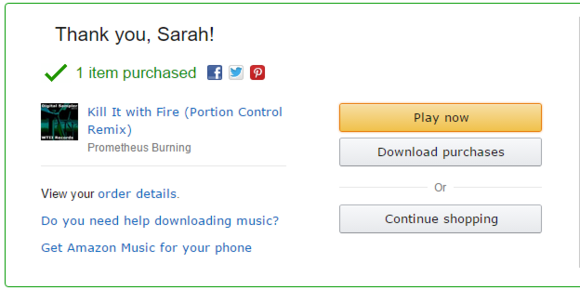 Like Google Play, Amazon first makes you "purchase" free tracks before you can download them. To buy a track, find the song you want to purchase and click the Freebutton to buy it right away, or click the cart button to add it to your shopping cart. Go through the Amazon checkout process and once you've paid (nothing, if you're only buying free tracks), a screen will pop up with the option to download your purchases.
Click Download Purchases and Amazon will ask you if you want to download your songs through the Amazon Music app or if you'd rather just download them directly.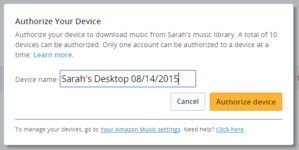 If you choose to download them directly, you will be asked to authorize your device (you can authorize up to 10 devices) before choosing where to download your file. Unlike Google Play, Amazon does not limit how many times you can download each song.
Free Music Archive
As you might expect from the name, all music on the Free Music Archive is free. Some of it is even pre-cleared for derivative work (if you want to use it in an online video, for example) under Creative Commons licenses. Most of the music you find on the FMA is from independent and/or lesser-known artists, but there are a few big names (Nine Inch Nails, for example) floating around. The FMA lets you browse music by curator (curators are mostly public radio stations) and genre, and you can also search for music based on CC license type.
Previous Page 1 2 3 4 Next Page