How to find free music online: We reveal our 5 favorite sources for scoring free tunes
It's becoming harder to find, but we'll show you where to get free music free without raising the hackles of the RIAA's legal beagles.
Free music is hard to come by these days. The industry seems obsessed with having us rent music via subscription services instead. Even Apple has done away with its Free on iTunes section (after bringing it back for a few months earlier this year) so it can push its new Apple Music service.
But free, legally downloadable music still exists online; you just have to know where to find it. Here are five services that offer free tracks with few strings attached.
Google Play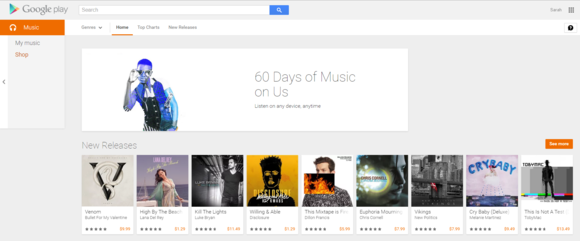 Google Play no longer offers a free daily track, but the Android app store still features free music—usually from up and coming artists—if you know where to look. Google Play now has a section called the Antenna Sampler, where you can find a selection of free songs (updated monthly) from up-and-coming artists in a variety of genres. To find this free music haven, go to the Google Play music page (not to be confused with Google Play Music—Google's paid streaming music service) and either scroll down or hit Ctrl-F on your keyboard, type 'free,' and hit Enter.

Near the bottom of the page you'll see a section called Free Music—click See More to open up the current month's Antenna Sampler. The September Antenna Sampler currently showcases 19 free 320Kbps MP3 files with album art included. In addition to free tracks, Google often gives away entire albums for limited periods of time: Last week it was Sia's 1000 Forms of Fear; this week it's Jason Derulo's Everything is 4.
Downloading free songs from Google Play is a multi-step process. First, you'll need to "purchase" the track and add it to your Google Play library. To do this, click on the track to open the album page. At the top of the page you'll see the price for the entire album (plus a Free Trial button if you haven't yet tried out Google Play Music), but scroll down and you'll see that the price next to the individual track is listed as 'Free.' To add this song to your library, click Free and go through the Google Play checkout process. You can also listen to a 30-second sample of the song before you "buy" it by clicking the play button that appears when you hover over the track.
To actually download the free song to your PC, so you can add it to iTunes or put it on your phone, you'll need to open your Google Play music library. To do this, go to the Google Play music page and click My Music. Under Recent Activity you should see the song or album you just downloaded.