How social networks are changing mobile advertising
Why is Facebook, and more recently Twitter, delivering results in mobile advertising while most others continue to struggle? Digital marketing experts weigh in on the secret to mobile advertising success.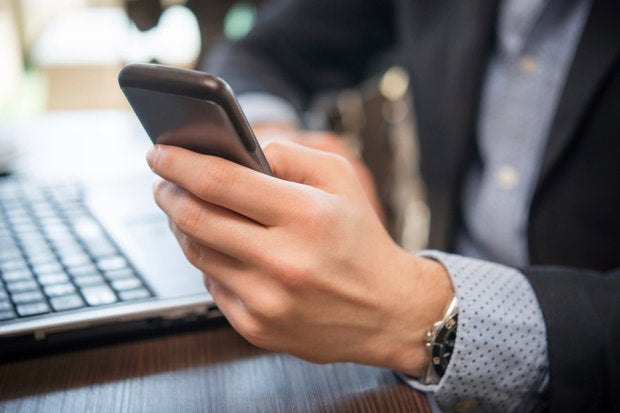 Credit: Thinkstock
For digital marketers, the road to riches on mobile screens has been long and riddled with holes of divergence. But the pursuit, which harkens back to the pre-smartphone era, has gotten more promising thanks to social media.
More than 60 percent of the $6.8 billion expected to be spent on social advertising in the U.S. this year is controlled by Facebook, Google and Twitter, according to eMarketer. Overall, mobile advertising revenue in the U.S. is projected to grow to $58 billion and comprise 71 percent of all digital ad spending by 2018.
eMarketer also expects mobile ad spending to overtake desktop PC advertising by 2016 and TV advertising by 2018. Facebook has reformed its business to capitalize on this opportunity in mobile to great effect. The company currently controls 71 percent of the market, which is the equivalent to 10 percent of all digital ad spending in the U.S.
Why is Facebook -- and now Twitter to a lesser and more recent extent -- doing so well in mobile advertising while most others continue to struggle? Mobile advertising is on course to comprise 68 percent of Facebook's revenue and 84 percent of Twitter's by year's end, according to eMarketer.
Are they doing something different or are their platforms so unique and powerful that no advertising network or ad technology could possibly contend with?
Mobile Advertising Has Arrived on Social
"There is no question mobile has arrived -- it's here, it's big, it's growing," says Lars Albright, co-founder and CEO of the mobile loyalty platform SessionM. "The bottom line is it's working."
Mobile advertising went through various formats and implementations before it reached the scale now enjoyed by Facebook, Twitter and Google. This last leg of innovation, which is now paying off for marketers and advertisers, has been all about the granularity of targeting that these platforms can bring to deliver a successful transaction or sales conversion, says Albright.
"They have so much scale in mobile now that they're able to do targeting to clusters that are meaningful," Albright adds. Now they can take that top-level targeting and go much deeper... All of a sudden you start to get much more focused, and even though you're so much more focused you still have the scale that you can deliver meaningful results. So having that big audience, then having very detailed information and that relationship is where you're seeing things separate."
That direct relationship with users coupled with all the data and behavioral traits gleaned from their social activity makes all the difference.
"Traditional networks, as they are, are the ones that are really going to hurt here because they don't have that first-party relationship with the consumer... That's one of the key differentiators to bring to marketers," says Albright, who previously founded Quattro Wireless, a mobile ad network that was acquired by Apple in 2010.