How I manage spam on my mobile devices
Taking care of spam wasn't a problem on his home Mac. But Rob Griffiths wanted a way to deal with it from his iPhone or laptop, too. Here's the system he devised.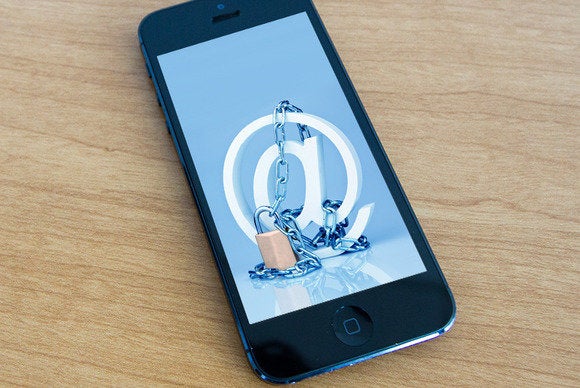 Spam. Nobody likes it. Everybody hates it. Yet it continues to exist, filling inboxes with unwanted offers for generic drugs, overseas lotteries, health insurance, and who knows what else. The problem can be especially bad if you've got a really old email address, and that email address has been listed on various websites over the years--spammers love to harvest emails from websites, making your old, established, and public addresses subject to an amazing bombardment of spam.
Such is the situation I find myself in with my personal email address: I've had this particular email address since October of 2000. After so many years of public use, it gets a ton of spam--on a bad day in excess of 300 messages, but more typically (and consistently) in the range of 50 to 150.
When working on one machine at home, this doesn't bother me too much, because my mail host has tools that accurately identify spam, and Mail's rules automatically move that spam out of my inbox. So even though there's a lot of spam, it's not cluttering up my inbox.
The spam problem
When away from my home Mac, however, it's a different situation. All those spam messages have to be delivered to my local device, even though 99.5% of them are garbage. When on a supposedly "high-speed" connection at some hotels, that could mean a really long wait (followed by a lot of manual mail management) before I can get to my important messages. I knew there had to be a better way.
The obvious solution, offered by many hosts, is to filter the spam on the server side into a special folder, so it never gets delivered at all. A Web-based tool is then used to review these flagged messages, and mark those that aren't spam; those are then delivered to your regular mailbox.
While this is appealing from a simplicity standpoint, with the volume of spam I receive, using a Web-based tool to page through 50 or 100 messages at a time is a real chore. In addition, browsers do not make great replacements for dedicated apps; I much prefer to manage my mail on my Mac, where I can use multiple windows, standard keyboard shortcuts, and other OS X tools to simplify the process.
The solution
First, a warning: the solution isn't free; it costs me $120 a year. There may be free alternatives that do the same thing, but in my searching, I didn't find any of them. If email isn't a key element of your work/personal life, you probably won't find my solution cost-effective. But for me, being able to keep my forever-used email address and efficiently handle email while away from my Mac makes it well worth the annual cost.