Here comes 'Desktopgeddon'
Forget about 'Mobilegeddon' -- the end of desktop Web supremacy is upon us.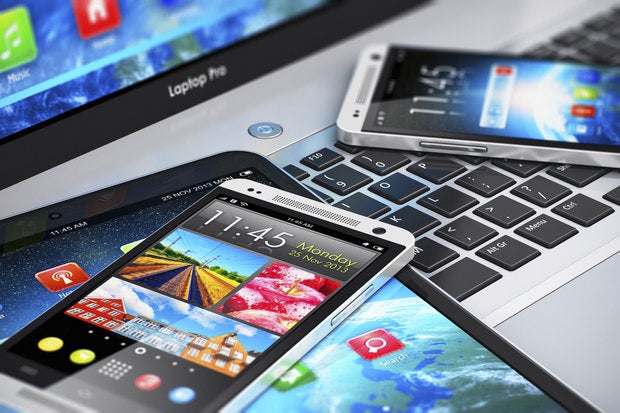 You don't hear much about the so-called "Mobilegeddon" anymore. On April 21, Google changed its search engine to prefer sites deemed "mobile-friendly." In the aftermath, reports (including one from Adobe Systems) found that non-mobile-friendly sites suffered a 12% drop in traffic after the change.
Google's April move made sense. That was around the time ComScore said the number of people exclusively accessing the Internet on smartphones became higher than the number accessing it exclusively via desktop computers.
Google's highly publicized change was a reaction to the undeniable rise of the mobile Web, and the fact that far too many sites weren't adjusting for the new mobile world.
The whole event led some to conclude that, on the whole, the desktop Web is better than the mobile Web because so many sites had failed to optimize for mobile. While that's true statistically in terms of the outright number of sites, it's not true for the most popular sites and it's not true statistically in terms of site visits. (The laggards in mobile-friendliness tend to be low-traffic sites that are visited by each user less often.)
While the public believes the desktop Internet is better, in reality the opposite is now true -- and it's getting truer all the time.
The mobile version of the Internet has become far superior for the top sites, which now treat the version of the Internet you can access on a desktop Web browser as an afterthought, hardly worthy of their time and attention.
For starters, an increasing number of startups are launching Internet-based services that are accessible only through a mobile app. They include financial services like the UK's Atom Bank, games like Pokemon Go, the clothing marketplace Poshmark and sites like the ticket-buying service Gametime. Even The Weather Channel is launching a mobile-only weather show called The Lift, hosted by NBC anchor Al Roker. Verizon's ad-supported video service, Go90 -- which offers sports, TV shows and YouTube-like videos -- is mobile only.
A related phenomenon is that some apps that were always mobile-only have grown in usage and importance. The best example is Snapchat, which might be the biggest threat to Facebook and Twitter for users under the age of 25.
The bigger trend, however, is that high-traffic mainstream Internet-based services are increasingly introducing new features that you can get only on a mobile device.
Spotify's brand new beat-matching Spotify Party feature, which delivers playlists like a DJ, isn't available on the Web or via the desktop download. It's mobile-only.
Yahoo's Tumblr added a GIF maker feature last month, but only for its iOS app.