Hands on with YouTube Red: Is Google's ad-free media-streaming service worth the price of admission?
We spent the weekend with Google's new $10-per-month service and discovered that it's too early to answer that question.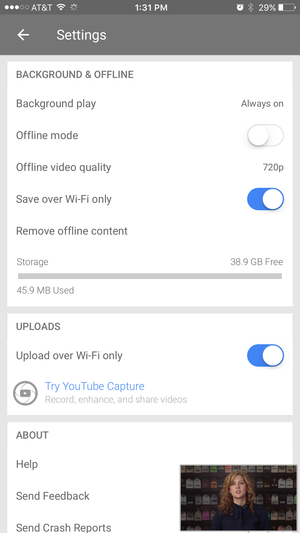 Playing videos in the background allows you to listen while switching to other tasks.
What's unknown at this point is if you'll get to join the YouTube Red party as part of the new Play Music family plans that will launch soon. It seems likely, but we won't know for sure until Google chimes in.
I won't formally review YouTube Red at this point, because none of its original series are available for screening, but I'm a fan of what Google has put together so far. If you don't care about music videos, and you're already subscribing to another music-streaming service (paid or free), you might not feel the same. Google is offering a 30-day free trial if you're curious. Just remember, this is still YouTube: For every piece of quality content, you'll encounter 100 painfully amateur videos.
Previous Page 1 2 3