Hands-on: Sling TV's tweaked interface makes channel surfing much easier
The new interface isn't drastically different, but small changes still make a big difference.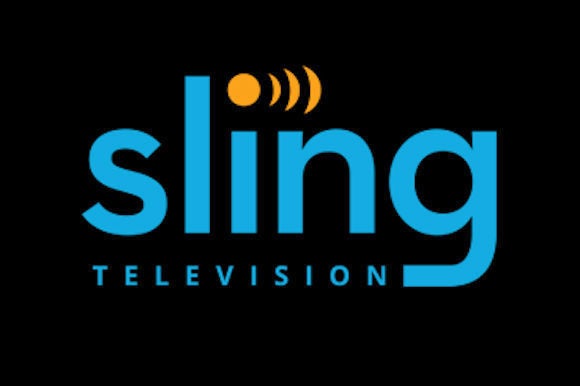 Sling TV is rolling out a refreshed user interface that should allow for faster flipping through video channels.
Xbox One users are getting the update first, but there's no word on timing for other devices such as Roku and Android TV. While the new interface doesn't look much different than the old one, it does include a couple of important changes.
The biggest improvement is the inclusion of program details for every time slot as you scroll through the channel guide. Previously, Sling TV showed the name of the current program, but only times and thumbnail images for past and upcoming programs. Here's a comparison of the current app on Android TV, and the new app on Xbox One: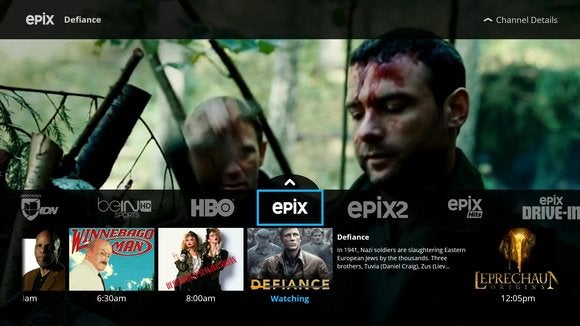 Sling TV's current Android TV app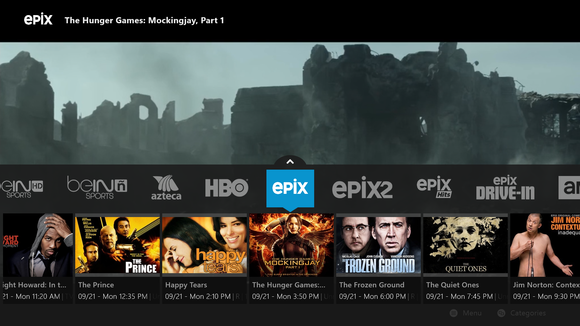 Sling TV's new Xbox One app with added program titles
The change should be especially useful for channels that offer Sling's Replay feature, which lets users watch up to several days of past programming on demand. (As noted in our Sling TV channel guide, roughly half the offerings in Sling's basic $20 per month bundle make use of this feature.)
Sling is also making its on-demand interface easier to navigate. Again, users will be able to see program names instead of just image thumbnails, which is helpful for thumbnails that don't already have the name of the program listed.
More importantly, Sling's channel list will remain at the top of the screen while viewing on-demand options. That means you can quickly flip through channels without leaving the on-demand menu. Here's the current UI on Android TV, compared to the new Xbox interface: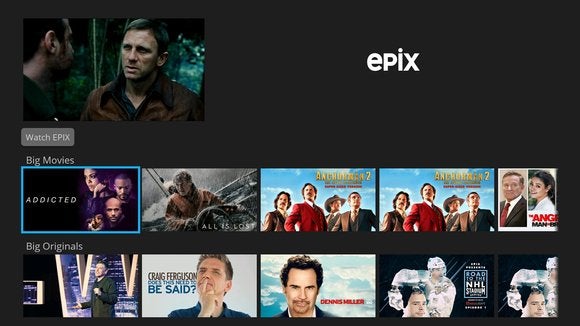 Sling TV's current video on demand menu for Android TV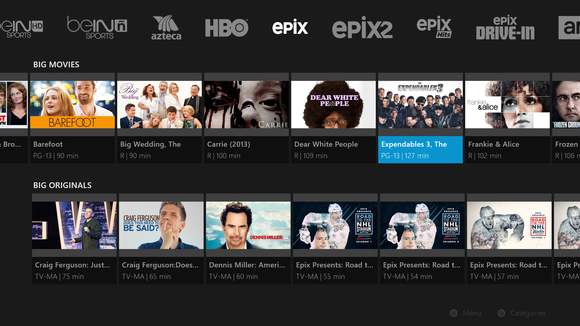 Sling's new on demand menu for Xbox One, with program names and channel list
One last change is specific to the Xbox One: Pressing "Y" will bring up Sling's search menu, which is consistent with other video apps on Microsoft's console. Sling also says it has improved stability on the front-end and back-end. Unfortunately the interface as a whole still feels a bit sluggish on the Xbox One, with noticeable lag in switching channels and seeing full programming lists.
Sling TV is the industry's first attempt at a small bundle of streaming cable channels, and is operated by the Dish Network. Subscribers pay $20 per month for more than 20 channels, including CNN, TBS, and AMC, and can add on more channel packs for $5 per month.