Google's Loon balloons now fly for three months
Project Loon hits a key goal to commercial service.
A heavy-duty crane from Wisconsin's Shuttlelift sits at the top of the giant three-sided structure, which is placed so the balloon drifts away from the fourth open side when the arms are automatically released.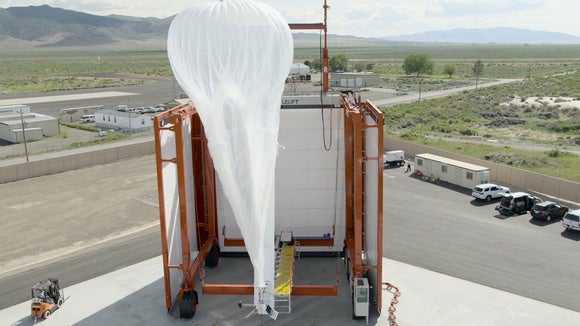 Google A Google Project Loon balloon is seen launching in an undated video from the company.