Google+ wants you and your photos to never, ever leave
Google showed off 18 new features to its slow-growing social network in an effort to convince photographers of its awesomeness.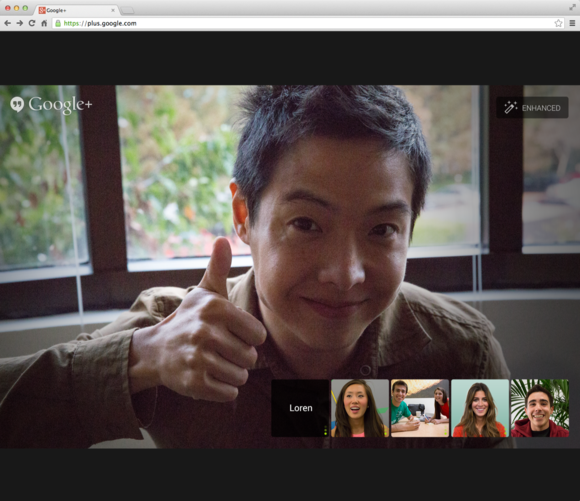 Google+ has struggled to persuade the Internet that it's more than Facebook Lite, so Google's social network is taking a new approach: repositioning itself as a hub for photographers.
It's not exactly an abrupt shift for the network, which overhauled its image and launched new photo enhancement and organization tools at Google I/O in May. But Google vice president of engineering Vic Gundotra on Tuesday made photography the prime focus of Google+ going forward with a slew of new photo and video features.
Gundotra announced that Google+ has 300 million monthly active users today, up from 190 million in May, uploading 1.5 billion photos to the network each week. It took Google+ a year and a half to grow to 190 million active users in the social stream—not just users signed in to other services with a Google+ login—so another 110 million in less than six months is a pretty impressive feat. Photos are key for the network, which needs to set itself apart from Facebook and the hundreds of social apps chomping at its heels.
Put a filter on it
Gundotra demoed 18 new features in Google+ at a San Francisco warehouse on Tuesday in a tribute to the photographers whose work lined the walls.
Many of the features were proof positive that the Instagram-ification of photography is complete. Forget Photoshop; we want an app that will retouch our latte art until its richness bleeds through the screen.
"Photography today is too hard," Gundotra said. "When I go on vacation, my table is a mass of cables and memory cards and DSLRs and lenses, not to mention more and more photography is taking place on mobile devices. This is not fun. It's a nightmare. People have beautiful treasures that have become stranded in these various devices."
Google+ wants to be the place you store, organize, edit, and share those photos. Not to other networks, though—just within Google+.
The stand-out features were improvements to the network's Auto Enhance function, which edit your photos without any work on your part. Now you can lower or raise the levels of Auto Enhance from low to high, and control that setting on an album-by-album basis.
A couple of other gimmicky tools that Google+ users might fall in love with are Action, which distills several frames of motion into one action shot, and Eraser, which eliminates any unwanted objects that may have entered the frame. Eraser is a tourist's dream—no more grumpy New Yorkers crossing into your awesome street shot.
On the video front, Google+ added Auto Awesome Movie for creating films out of photos, short clips, and a soundtrack of your choosing, which calls to mind a low-grade iMovie experiment. But, hey, people love creating videos, as Instagram and Vine can attest to.