From Twitter to Tinder: Social media's biggest hits and misses of 2013
Just because social media is having a major moment doesn't mean every social startup is a success.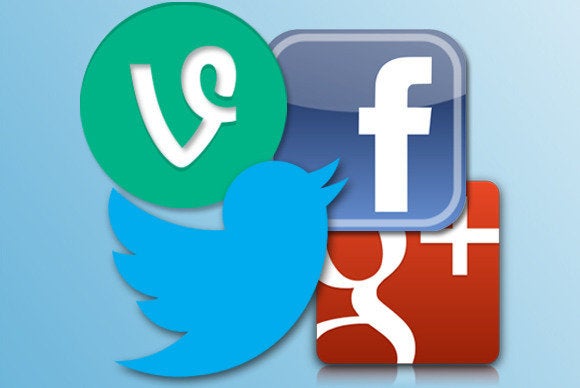 Social media has invaded every aspect of our lives, and in 2013 that fact became more apparent than ever. Have a problem with a company? Tweet at them to solve it. See a billboard on your commute to work? Note the Facebook logo in the lower corner. Beyoncé announces the biggest album of the year where? On Instagram, of course.
Social media isn't disappearing anytime soon, but the rules are still being written and it's anyone's guess as to where we go from this point. Here are the biggest social media triumphs and downfalls of the year.
The hits
Twitter goes public: The top social media story of the year was, without a doubt, Twitter going public. The microblogging service grew from a silly status updater favored by tech-industry insiders to a "global town square" used to foment revolution and report news. (Though silly status updates still abound.) Now it's a publicly traded company expected to return value to shareholders. To make that happen, Twitter needs more users—and therefore more eyeballs on its ads—so its staff is working to make the service and app more user-friendly. Inline images, swipeable timelines, and improvements to the private-message system are designed to bring people in and help them discover reasons to stay.
Tumblr's big payday: When Yahoo scooped up Tumblr for $1.1 billion in May, it seemed like a curious match. Actually, it still does. But Yahoo CEO Marissa Mayer knew that Tumblr's youthful, GIF-addicted audience could provide a much-needed shot in the arm for her dinosaur of a company. So far, Yahoo hasn't done much to change Tumblr—an ad here, an ad there. But the personal-blogging site remains mostly the same, which is good news for users. For now. Next year, everything could change.
Vine launches: While Twitter was heads-down toward the end of the year, focused on going public and making all the money, the social network kicked off 2013 by surprising everyone with a new venture: Vine. The 6-second video-sharing app quickly became a smash hit, attracting artists, actors, comedians, and creative types who viewed 6 seconds as a challenge instead of a restriction. Despite fierce competition from Instagram, Vine continued to thrive, adding new features and expanding its reach from iOS to Android and Windows Phone, too.
Instagram's new features: If you thought Instagram would rest lazily on the $1 billion bed of money Facebook made for the photo-sharing app, you thought wrong. Instagram in 2013 comfortably cruised from 80 million to 150 million monthly active users, half of whom check their feeds daily. The app has become a mainstay of the social routine because it continues to be interesting. After watching Vine become a social media darling, Instagram rolled out its own video product. After seeing Snapchat capture the hearts of teens across the country, Instagram introduced its own direct-messaging feature, Instagram Direct. Some people think Instagram is merely aping whatever its competitors are doing, and that may be true—but no one can deny that the end result is a great social experience.