Five ways Google can make the Chrome browser and Android work closer together
Living the Google life could be even smoother should Android and Chrome share more.
Easier link sharing
Chrome was way ahead of competitors when it came to connecting the browser across desktop and mobile. However, the process could be even smoother than it is now. By contrast, when you open the browser on an iPhone you'll see an icon appear in the dock. Once you click it, you'll open that link right away in the browser.


OS X and iOS tie the desktop and mobile device close together when it comes to what's open in the browser.
It's a little more cumbersome with Chrome. The links are buried in the settings menu (see below).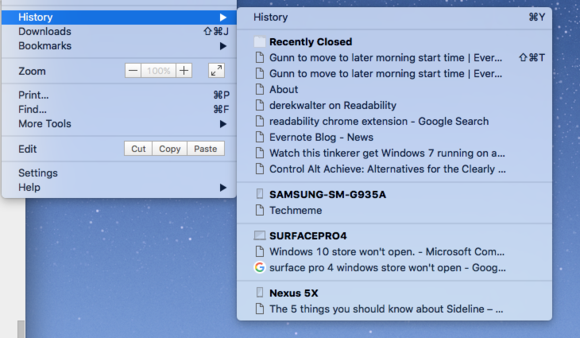 Chrome tabs stay synced across all your devices, though you have to navigate to the history tab.
Granted, it's not exactly terrible, but if you find something on your phone that you'd rather read on the desktop it's not as smooth of a transition as Apple's platform. Chrome could use a more front-facing notification or shortcut to find these more quickly, which could definitely speed up the workflow and encourage you to stick with Chrome for all your browsing.
Mirror, mirror
I recently discovered TeamViewer, which offers a very easy process to mirror your Android home screen. It's surprisingly useful, especially if you want to use check in on an app, take a screenshot, or navigate to something on your phone without the need to unlock it and find your place.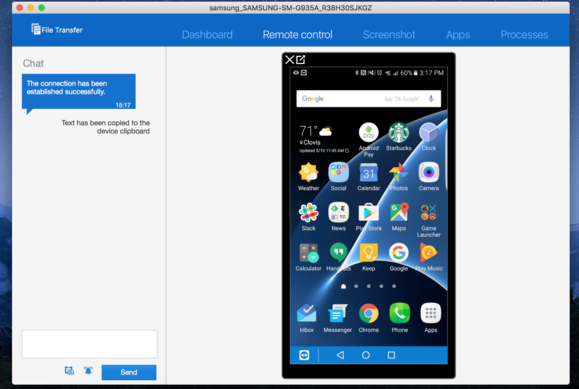 TeamViewer is pretty useful, and such a Google-built tool would certainly be welcome.
Google offers a similar tool for the desktop with its Chrome Remote Desktop. But given how much work Google has put into Chrome, certainly the same could be done with a web-based tool that would offer various methods to mirror your phone. Then there'd be no need to update another piece of desktop software for this purpose.
Chrome is pretty great already, but Android could certainly get a lot cozier with its desktop cousin. Such initiatives would make the productivity flow even smoother and give you more reason to continue to go Google with all your devices.
Previous Page 1 2 3