Five ways Google can make the Chrome browser and Android work closer together
Living the Google life could be even smoother should Android and Chrome share more.
But it could be pretty powerful if you throw in some Google extras, like make the desktop dialer work similarly to the Nexus dialer, which intelligently searches for numbers and offers Google-powered caller ID. There's a lot of possibility here, especially since Google is really into connecting you with all its services lately.
Make the notifications richer
Chrome already has rich notifications, which can ping you when you get a new mail message, Facebook alert, or allow any third-party service to push information your way through Chrome. But responding is a little clunky compared to how quickly you can make in-line responses on mobile.
Starting with Google services, you ought to be able to make an in-line reply from the browser, just like you can on Android. This would allow you to fire off a Hangouts message, SMS text, or perhaps a Gmail response without getting redirected to a new browser tab.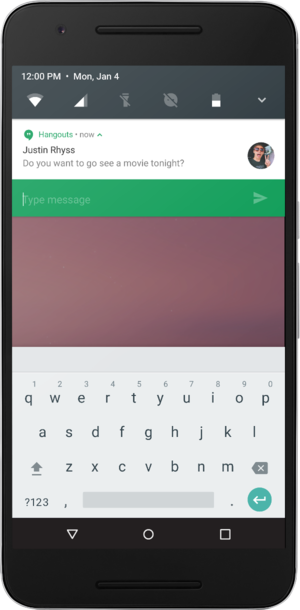 In-line replies, particularly in Android N, are a less obstructive way to respond to a message.
It's a little thing that may not seem like all that big of a deal, but it's a real time-saver on mobile because you don't have to hop into another app. You could just type your response and go. Microsoft has even gotten in on the act with Windows 10, as the latest Insider build syncs your notifications and allows you to write in-line replies (if you have the Cortana app installed):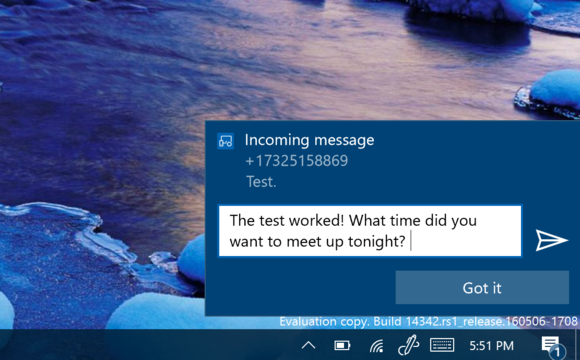 You can reply to messages and get back to what you were doing very quickly.
Google could enable this feature with its own services, but then roll out an API for use by other developers. It would be another powerful way to make Chrome and Android more powerful allies.
Imagine: Notification mirroring on your desktop, with rich actions and replies. And all you need is the Chrome browser installed.
Put Google's AI to work everywhere
Google's biggest messaging reboot yet is coming in the form of Allo, a platform that's infused with the new Google assistant. It promises to be always listening and offer smart cards based on a new restaurant you want to visit or as a way to purchase movie tickets.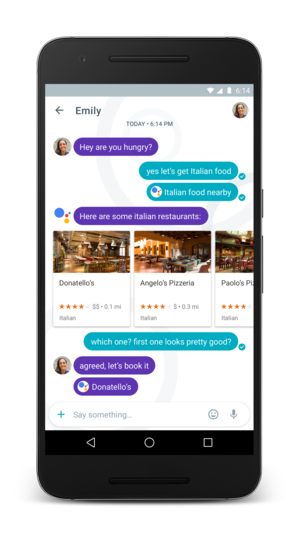 Allo is injected with plenty of Google smarts.
But all that fun only goes so far if it's stuck on mobile. Google needs Allo to function much like iMessage, with a web client that also takes advantages of all the platform's strengths, just as Facebook has done with Messenger. It's halfway there with Hangouts, but the whole promise of bots and artificial intelligence is that it makes services better. If Google does that with Allo, then the same goodness needs to happen on the web as well.