Facebook might jump into news with rumored Reader
Reports of a Facebook newsreader continue to swirl, but it's unclear how the social network would present content.
Facebook didn't roll out a Google Reader replacement at its press event last Thursday, but the company may still be hard at work on a newsreading app. The world's largest social network is reportedly developing an application called Reader that lets you view news in a highly visual format. Reader will be targeted at mobile devices and the latest iterations of the app look similar to Flipboard, according to The Wall Street Journal. The Journal said Facebook has been working on Reader for more than a year, but it wasn't clear when the new app would get released or if it ever would.
With the clock ticking down to July 1 when Google will shutter its dwindling yet beloved RSS feed catcher, Google Reader, it would make sense for Facebook to get its Reader out the door this week. But Facebook may not be jostling for a seat at the post-Google Reader table along with Digg, Feedly, AOL, and many others.
Taking on LinkedIn
For news consumption, many people turn to the Web, download branded apps from their favorite news source such as the New York Times or USA Today, or find links on social networks like LinkedIn, Twitter, and Facebook. For anyone who wants an aggregator, there are visual apps such as Flipboard and Pulse that pull links from Twitter and Facebook feeds.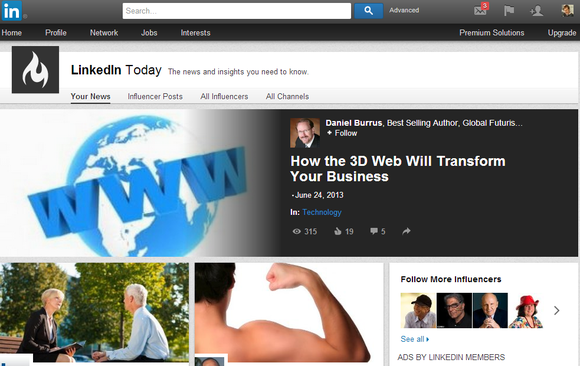 Facebook's reported push into newsreading appears to fall into this latter category of aggregation apps, especially since other social networks are already playing this game. LinkedIn recently purchased Pulse, and the professional social network has been focused on newsreading for some time. The popular LinkedIn Today feature offers users personalized news feeds based on topic preferences, and LinkedIn's main news feed is often filled with people sharing news links.
Not content to let other social networks offer something that Facebook doesn't (see Instagram vs. Vine), Zuckerberg and co. may be hoping to keep a top LinkedIn attraction at bay.
"We know that these magazine-style new readers are very popular," says Gartner analyst Brian Blau. "Flipboard has continued to advance as a user-generated content platform...In fact, there are many other social magazine apps like Zite, Feedly, so the space is crowded. If Facebook enters this market, they face stiff competition."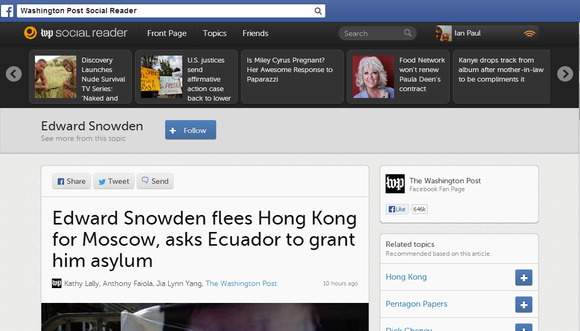 Facebook's attempt to jump into newsreading could be problematic. The company already tried to become a place to read news with its social reader push in 2011. Back then, major news sources such as The Washington Post, The Guardian, and The Wall Street Journal offered social reading apps that let you read and share news articles inside Facebook. But things started turning sour for social readers last year. Now they have all but disappeared. Currently, the only social reader left standing is the Post.