Facebook drives increase in social media satisfaction
Improvements in mobile, privacy and content sparked an increase in satisfaction with social media sites, according to a new report from the American Customer Satisfaction Index. Facebook showed the biggest gain, but it doesn't hold the top spot.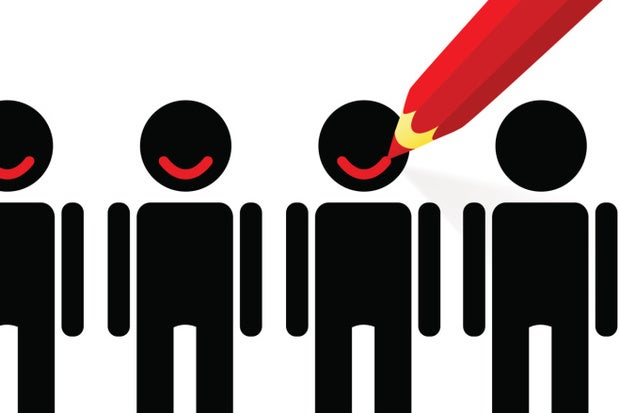 User satisfaction with ebusiness is up, driven by strong gains in social media, according to a new report.
The American Customer Satisfaction Index (ACSI) E-Business Report 2015 — which surveyed 5,400 users on social media, search engines and news sites — found that user satisfaction with social media is up for the second straight year, climbing 4.2 percent to an ACSI score of 74 on a 100-point scale. Just two years ago, social media ranked among the bottom three industries.
The ACSI gauges user satisfaction for all major social media sites, including Facebook, Twitter, LinkedIn and Pinterest. Nearly all improved year-over-year, though Facebook posted the highest increase at 12 percent, jumping to an ACSI score of 75 — ahead of the industry average.
Claes Fornell, ACSI chairman and founder, attributes social media's increase — and Facebook's in particular — to improvements in mobile applications.
"Today's consumers practically live on their smartphones, and mobile compatibility is increasingly important to customer satisfaction," he says. "Social media has made strides in improving the mobile experience, particularly through mobile apps that can be optimized by operating system to ensure better compatibility with various screen sizes."
Social media surpasses the other ebusiness categories for ease of use on various devices, with an ACSI score of 78 — a three-point increase since last year, according to the report.
All the news …
Also contributing to social media's increase in satisfaction is its focus on content and privacy. While Facebook doesn't produce any news reporting, for example, it's now an important distribution channel for media outlets, the report notes. Social media sites now match news and opinion sites for freshness of content, with an ACSI score of 78.
"The social media platform is an important channel for news organizations, and consumers are increasingly turning to Facebook and social networks for news updates,"says David VanAmburg, director at ACSI. "So perhaps it's no surprise that social media now scores as highly as news and opinion sites in terms of providing fresh content and up-to-the-minute information."
New efforts to give users more control over their privacy, such as Facebook's redesigned privacy center and news feed controls, also contributed to social media's increase in satisfaction. This year, users feel that social networking sites have greatly improved privacy protection, up 8 percentage points to a score of 77.
While Facebook posted the highest increase in customer satisfaction, it didn't rank No. 1. Pinterest, for the second straight year, holds the top spot with a 3-percent increase and an ACSI score of 78, followed by Wikipedia, YouTube, Instagram and Google+. Facebook, collective "all other"social sites, Twitter, Tumblr and LinkedIn round out the top 10.