Don't get 'catfished:' Tips for vetting a stranger's online identity
All you need is a little prowess and search knowhow to expose someone online. It's not creepy, it's for your own safety.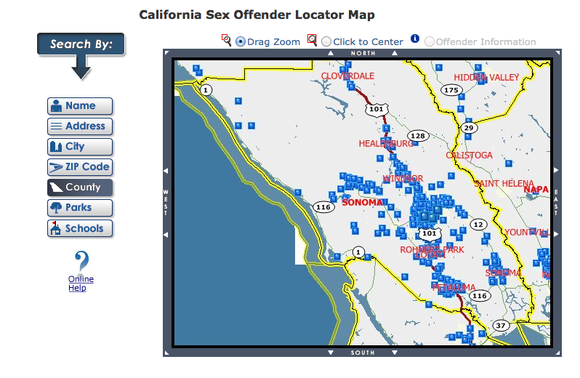 MEGAN'S LAWCalifornia residents can search for registered sex offenders by name or location.
Also, don't rule out the good old-fashioned white pages and online directories. WhitePages, 123People, Pipl, and Spokeo are great research tools if you know the person's full name. These sites do everything from finding real-world addresses, email addresses, and phone numbers to searching criminal records. Spokeo's reverse email and phone search tools can dig up a person's age and current and past addresses.
If you find anything really sketchy, or if things don't quite add up, consider confronting the person with the information. How they respond to being put on the spot could be a telling sign.
Keep records of all of your communication
If you've done all of the above and are still ready to meet or conduct business with your new online friend, retain copies of all of your communications in case something goes sour. Keep email records, save voicemails (if any), and take screenshots of online profiles and private text messages. Some sharing sites offer restitution if something doesn't fails to work out the way it should: Airbnb guests can get a refund if a rental goes awry, and RelayRide's car owners are insured for up to $1 million in damages if they suffer the misfortune of renting their car to an off-roading speed freak or a thief.
Meeting up
When you're arranging a meet-and-greet, the old standby of "meet in a public place" may not be an option, especially if you're selling a large item, joining a car share, or participating in a home exchange. Always let a trusted friend or family member know where you are, and use a location app or service on your mobile phone so they can track your whereabouts if need be. Online daters should definitely stick with meeting in a public place. And have a familiar backup spot, too, in case your date tries to change the meet-up plan at the last minute.
Fifteen years ago, meeting a person on the Internet was considered weird, even dangerous—especially for young adults. Today, our most important technological relationship is with our smartphones, we turn to online resources for just about everything, and meeting people online is pretty much unavoidable. In my experience, people usually turn out to be who they say they are. But before you sacrifice your time and potentially your safety, it's wise to do a little vetting.
Previous Page 1 2 3