Don't get 'catfished:' Tips for vetting a stranger's online identity
All you need is a little prowess and search knowhow to expose someone online. It's not creepy, it's for your own safety.
A few weeks ago, I was finalizing the details of an upcoming trip to New York. The last piece of the puzzle was where to stay, and I was negotiating with an Airbnb host to rent her studio apartment during my visit. The place had beautiful exposed brick, was in a cool neighborhood, and was being offered at a really good price--a total score.
But just before hitting Send on an online form containing my credit card info, I had a spooky thought: What if these people, instead of being reputable Airbnb hosts, are master swindlers masquerading as superfriendly "Alison" and "Ben?" What if the apartment isn't the Hell's Kitchen beauty I saw in the pictures, but some dump that looks like real hell?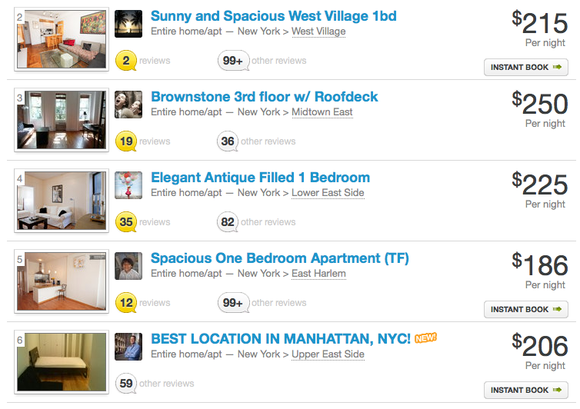 Are all of these apartments real, or are some of them staged?
What's 'Catfishing'?
It's sensible to be cautious when communicating online with someone you don't know. Not everyone is out to get you, of course, but the Web is littered with catfish—trolls who, for various reasons, try to fool you into believing that they're someone else. Not to worry. Whether you're meeting up with an online flame, selling something on Craigslist, or finding a vacation rental, you can use a few simple Internet tools to confirm someone's online identity and avoid getting catfished.
Manipulating others online with a fake persona has been a common practice since the beginning of Internet time, and now we have a name for it, thanks to a documentary-turned-MTV reality show called Catfish: The TV Show. Catfishing—the art of baiting and duping people into believing you're someone else online—happened to the show's host, Nev Schulman. It happens to plenty of other unsuspecting people, too: The hosts work with fishing victims to find out the truth behind these personas.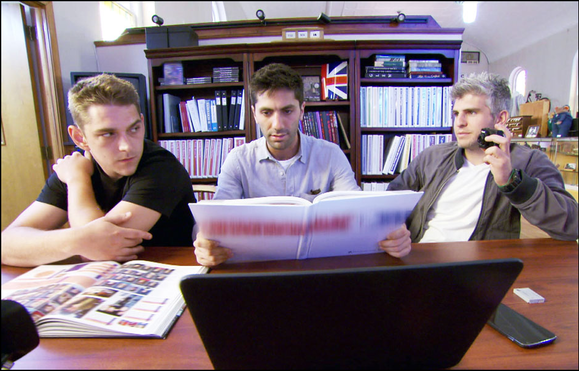 MTV.COM. Show hosts Nev Schulman (middle) and Max Joseph (right) are here to solve a catfish mystery.
It makes compelling TV, but the techniques they use to expose the person behind the screen are fairly simple tricks that you can perform yourself—no camera crew required. (Hey, I even used them to make sure that Airbnb post was legit.)
Avoid the fishhook through search
It sounds glaringly obvious, but start with a Google search. If the person gives you a full name, simply punch it in and see where else the name appears.
Some services won't reveal a person's full name until the two parties are actively communicating with each other. For Airbnb, that occurs immediately after confirmation of a booking. But hosts and guests have valid reasons to want to learn more about each other first. Look for bits of information from your previous conversations that you can use to search to construct a more complete picture—details about the person's city, place of work, or alma mater, for example.